You've picked a name for your business, settled on a business model you wish to follow, now the only thing that remains is finding a reliable cheap hosting provider that allows you to build a website without any kind of technical knowledge.
Typically, a cheap web hosting provider would not exceed $3 per month. However, your definition of cheap may vary. Now let's look at some of the most popular web hosting providers that allow you to build a website without having any coding knowledge whatsoever: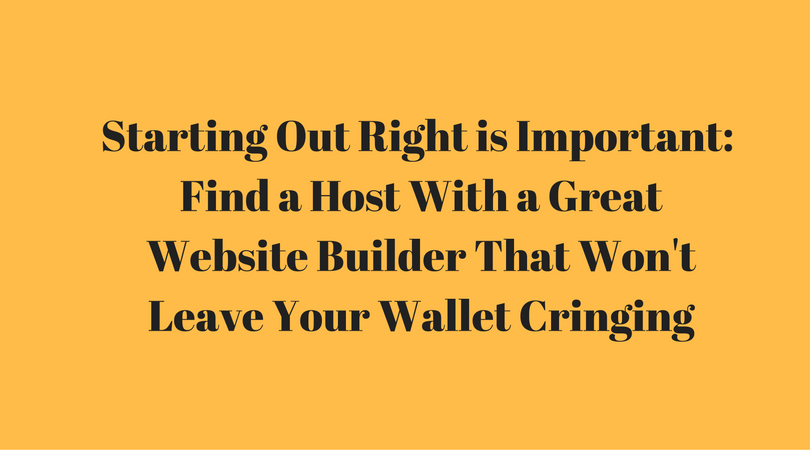 Hostgator Cloud
With this hosting provider, you can expect a 99.99% uptime all the time. Even a single minute of downtime could potentially cost you a new customer, and the business owners are starting to realize it too, which is why having such a high uptime is so important. Apart from that, Hostgator Cloud has a great customer support time and fast load times. The company is an industry-leading provider for a good reason.
Wix
Wix is one of the best cheap website builders around. It has a user-friendly interface anyone can use to effectively build a professional-looking website. By using various different functionality models, you can custom-tailor the overall look of your website to fit your needs just the way you want to. Certain modules require you to pay a modest price in order to use them, but it's well worth the investment.
Shopify
If you're an eCommerce store owner or if you're just starting out in the world of eCommerce, Shopify will not only let you build and customize your store but also take care of the hosting for you. This is the perfect solution if you don't have that much money to spend on hiring a professional coder and a designer, but still, want an eCommerce store that is functional and looks great.
Weebly
Weebly is one of the most popular site builders. The interface it uses looks professional, and the end product it helps you create will reflect that as well. It's not technically-demanding to use at all, since all you have to do is drag the elements around and place them wherever you want to. These include galleries, images, text widgets, HTML widgets, maps, slideshows, etc. Finally, there are all sorts of templates for you to choose from.
Squarespace
The last cheap host with a website builder is Squarespace. Depending on what you're going to be using it for, you can take advantage of one of the numerous pricing plans available. The tool allows you to build a website for all sorts of purposes, and you can customize it through various widgets like image widget, header, body, and footer widgets, etc. The advanced users can also connect it to third-party services such as MailChimp.
Choosing the best website builder often comes down to price and personal preferences. There are many of them out there, so you are encouraged to try them out to see which ones you like best.