In this day and age, businesses are using SEO, or Search Engine Optimization to increase their visibility on the internet. Although there are many marketing strategies for businesses that are operated both online and offline, SEO still remains the undisputed champion. SEO has, therefore, become a primary marketing strategy for most entrepreneurs.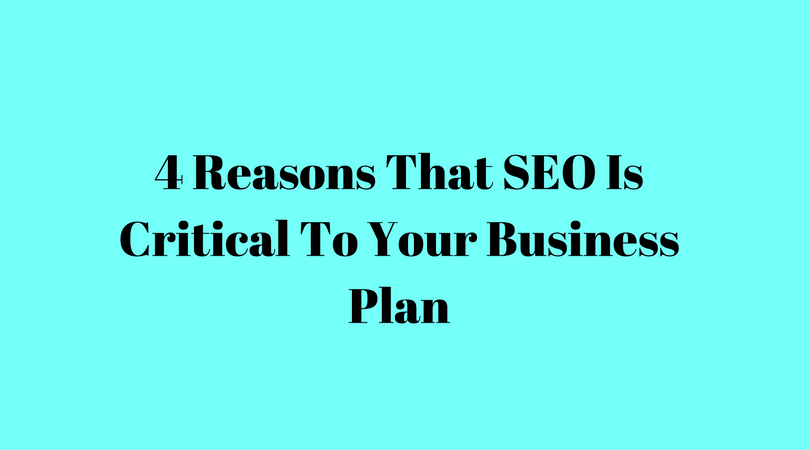 This is because the efforts you make today can continue generating positive results for several years in a row. If your business doesn't bank on SEO, it will eventually lose its visibility on the internet. You have to be very creative with SEO for your website to appear in the first pages of search engine results. Most businesses actually prefer to hire an SEO company to do the magic. Below are reasons why SEO is important to your business.
Beat Your Rivals
Whether you sell shoes, watches or clothes, there are thousands of other businesses that are trading in a similar commodity. By taking SEO to the next level, you will be able to defeat your competitors. In case you didn't know, it's the businesses that are optimized the most that feature in the first pages of search engine results. If your SEO content is poor, customers will not be able to discover your enterprise. In fact, there are businesses that optimize their website every few weeks to make sure they maintain the high ranking status. Some of your rivals will even peep into your site just to see the keywords that you use.
It Attracts More Visitors
When your website features in the first pages of search engines, many people will begin visiting your portal. A website that is at the top of search engine rankings commands a lot of authority and respect. It tells people that you are very committed to being able to secure a slot on the first page. In addition to that, most people focus on information that is available on the first page of search engine results. Lest you forget, the majority of internet users have busy schedules. They don't have the time to read through every page.
SEO Earns You More Sales
Websites that have more traffic definitely earn the most sales. Even if most internet users like comparing prices of different stores, they will not go beyond the first page of search engine result. The advantage of SEO is that it promotes your business while you sleep. The story is different for websites that are not close to the first page. They actually don't receive many visitors. Low traffic translates to few sales. Since such websites don't get visitors from organic searches, they have to use other expensive strategies of marketing.
Efficiency in Measuring ROI
It's very easy to measure your ROI (Return on Investment) when you use SEO to promote your brand. You can tell how many people visit your website in a month and where they are located. You can even see the keywords that directed them to your website. With all these analytic tools, you can tell when your business is thriving or sinking. Besides that, SEO targets the people who are looking for your products or services. Other marketing strategies may not be reliable in the long run because they promote products and services to random people who may not be interested in what your company has to offer.