The times have changed a lot. Businesses have now started to look beyond the conventional marketing techniques and adopt novel methods of marketing. Social media marketing is definitely one of them. When you talk about social media marketing, the first names that come to mind are Facebook and Twitter. But, Instagram has now emerged as the latest sensation in social media marketing with more than 700 million Instagrammers. More than 400 million users use it daily.
As of today, Instagram has more than 8 million business profiles and over 1 million advertisers. More and more businesses are joining the Instagram bandwagon today. Instagram has tremendous scope for marketing, especially if it is a creative or visual industry. Businesses can use Instagram in their Local SEO strategy by adding photographs of their work.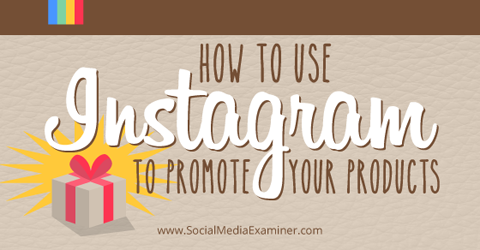 Advertising options on Instagram:
Initially, Instagram was slow in releasing advertising to all. Now, a business profile is enough to run an advertising campaign on Instagram. You have 4 advertising options on Instagram.
Photo ads: This is the standard Instagram post format
Video ads: This is very much similar to ton photo ads but has a video instead of a photo.
Carousel ads: This is akin to a slideshow ad that allows posting of multiple images
Stories ads: This is similar to the Snapchat ads that you see at the top of the feed.
Why should you advertise on Instagram?
The main reason for advertising on Instagram is the inspiration the businesses get when Instagrammers patronize their products after discovering them on Instagram. One inspiration leads to another thereby ending up as a chain reaction.
Ads on Instagram cost more than they do on other social media channels like Facebook. Nevertheless, they are popular.
The following image will provide a lot of information why should one advertise on Instagram.
Let us look at some tips businesses can use to promote their products on Instagram. We shall look at innovative ideas and not the run-of-the-mill stuff.
Engage your audience with your brand
Engaging your audience is comparatively easy on Instagram because you are able to build a community around an actionable Instagram hashtag. One of the glorious examples is the way Nike introduced their winter campaign, 'Choose Your Winter'. They literally started a movement with their #runfree campaign. A similar hashtag campaign is the #eeeeeats started by Infatuation, a restaurant review website.
Support a good cause
It pays to be innovative. An out-of-the-box approach is very useful for businesses in advertising. Instagram offers such beautiful ways by allowing you to partner with a good cause while supporting your brand values at the same time.
The food and restaurant industry can take the lead in these endeavors by promoting organically sourced ingredients. One prime example is that SweetGreen, a lunch spot for salads promoting healthy-living values. They have tied up with a non-profit organization FoodCorps.
Use other channels for promoting Instagram
Treat Instagram the same way you treat other social media channels. Promote your Instagram account on your other social media accounts as well. In case you have social media icons on your homepage, introduce your Instagram icon as well.
In fact, use the services of Facebook for pulling in your friends while setting up your Instagram account. You can ask your employees, especially the marketing staff to add your company's Instagram in their email signatures. Try the conventional methods like including your Instagram icons on your business cards. The list can be an endless one. Use your imagination and never let go of any opportunity to market your services.
Post your ads but never overdo it
This is a very old rule that you should never overdo the marketing aspect. It has the exact opposite effect. However, Instagram has a Carousel ads service where you can publish multiple images in the form of a slide show. The advantage of using the Carousel route is that you do not clog the user's feeds.
The timing of the ads is also a great factor. The best time to post your ad is between 8 and 9 am as well as at around 2 in the afternoon. This is because people do check up their Instagram accounts at these times of the day.
Look at the better side of the picture while posting your ads
It does not matter what your product or services are. Ensure that you post beautiful and attractive pictures, no matter what you sell. Hence, there is scope for every business to do Instagram marketing. Many businesses have already ruled out Instagram because they feel their products do not have scope for display on Instagram. However, there are other ways of building your brand without displaying your photographs.
Use Instagram to the optimum
Use the various tools that Instagram has to offer for editing your posts. They include controlling the contrast and brightness of the images before posting them. You have various filters to help you do this.
Instagram allows you to interact with your customers. Use these tools to the maximum by sharing stories and make your posts interesting.
Inference
It is high time businesses moved on to use the vast social media for marketing their products. Social media is a powerful channel that can help showcase any business and take it to the pinnacle of success.
---
Author Bio – Shishir is an ex-startup entrepreneur currently working on kickstarting inbound marketing for a Silicon Valley startup. Cracked the code of generating 750K monthly traffic in 10 months by using creative content.