Modern businesses are run digitally and networks form the backbone of their infrastructures. They link servers to crucial hardware and software elements in a company as well as allowing for communication and resource sharing among the staff. Such networks, however, are not immune to challenges and outages and companies should invest in the best tools for monitoring their networks and IT systems. Here are 3 network monitoring tools that will help you in this regard.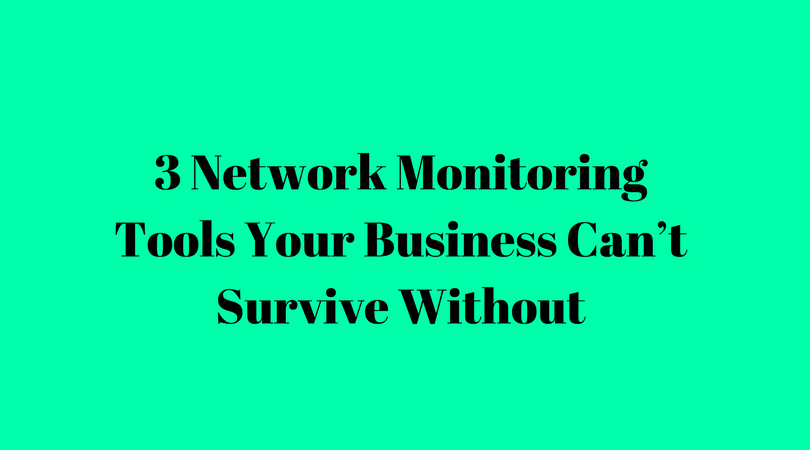 EventSentry
EventSentry is a light and customizable tool that allows you to monitor all aspects of your network from security to functionality. It is highly customizable and as such, you can tailor it to meet the specific needs of your business. It provides real-time analysis of your network as well as providing log and syslog information and this allows you to note any changes and infringements in your network. This tool allows you to keep track of your network's metadata as well as that of the devices and components connected to it for effective monitoring. Another impressive aspect of this monitoring tool is that it uses your data to troubleshoot issues within your network and fix them accordingly. It also considers other issues such as network span, disk space and the overall IT environment for effective monitoring and network enhancement.
Pulseway
Pulseway is simple and easy to use software package that allows you to control, manage, and monitor your IT infrastructure straight from your mobile phone, tablet or PC. This tool allows you to receive notifications on your registered devices when a network issue arises and this allows to make the needed adjustments to restore your network. It functions irrespective of your location and this helps ensure that your infrastructure is operational at all times.
Pulseway is highly customizable and expandable unlike other network monitoring tools. This allows you to make the required changes before deploying it in your network. You can use the tool's customizable API to create your plugins for a truly bespoke experience. It comes with an all-in-one desktop application that displays all your devices, assets and customers for effective monitoring.
PRTG Network Tool.
PRTG Network Tool is a user-friendly network monitoring tool that provides for effective monitoring of IT infrastructures. It is scalable as well and this means that irrespective of the size of your organization, you can deploy it to great success. It measures the traffic in your network and this will help you to detect if your infrastructure is under any undue strain. It regularly scans your network and this will help you to identify failures early in advance and prevent them from escalating any further. You can also access performance reports from the tool in different formats and languages.
Monitoring their IT infrastructure is something that modern businesses have to prioritize so as to keep their networks safe, secure, and functional. As a business owner, you can select a tool that is ideal for your case. Above are some of the tools that you should invest in to ensure the optimal performance and security of your network.