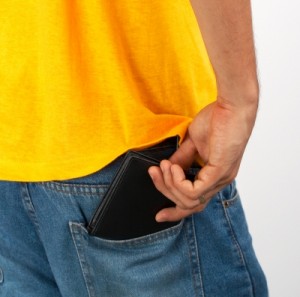 You finally have your affiliate marketing campaign humming and bringing in some cash. After all of the hours you spent developing your business, turning a profit is immensely satisfying and when the checks have three, four or even five figures, you want to use that extra income in the best way possible.
If your affiliate marketing program is your primary source of income, obviously the profits will go toward paying bills. If you're working online just for extra cash, though, or you earn more than you expected, there are plenty of options for using that money. Consider one of these options the next time you get a windfall of cash thanks to your hard work online.
Save it. Mom always said to save for a rainy day and the extra income from your affiliate network is the perfect source for a rainy day fun. Stock that cash away in a savings account, or get it working for you by investing it in your retirement plan or in a high-yield savings plan. Putting your profits into a retirement plan can actually ease your tax burden too, since whatever you put into an IRA or other retirement savings account is tax-free until you withdraw it.
Pay down debts. If you're like most people, you are carrying around at least some debt, in the form of a mortgage, student loans or credit cards. Take the profits you make from your affiliate marketing program and make an extra payment or two on your student loan, or pay more than the minimum on your credit card. Paying down debt not only eases your obligation, but saves you money on interest charges over time.
Educate yourself. Are you confident in your online affiliate marketing skills? Do you know the latest and greatest tools and tricks in your field? The online environment changes every day, and keeping up with developments can keep the profits flowing. Take that hefty check and invest it in yourself, by taking a course, or attending a workshop or conference. Organizations like NAMS (Niche Affiliate Marketing Systems) hold regular conferences throughout the year that will give you the opportunity to network with other marketers and learn about new opportunities and tools of the trade. And as internet marketing continues to grow, colleges and universities are starting to offer courses and programs in everything from web design to SEO; use your profits to enroll in one of these programs and build your skills and knowledge base.
Upgrade your equipment. You wouldn't try to drive the Autobahn in a broken down Ford . . . so why would you try to turn a profit online using an old, slow or inadequate computer or website? Use your profits to invest in new equipment, whether a new computer, new software, or even a professional designer to make over your sites. Staying on top of technological developments keeps your business running smoothly and increases your profit earning potential.
Invest in your business. If you already have the know-how and equipment you need, use your profits to build more business. Purchase targeted advertising to increase traffic to your site, hire some professionals to write killer content, or test out some potential new products to market. Part of running a successful business is investing some of your earnings back into the company to help it grow; when you smartly invest even a small part of your profits now, that money can double, triple or even more down the road.
Of course, one reason that many people get into affiliate marketing in the first place is to make money to support a goal or lifestyle. When you first start your business set a goal, whether it's a new car, a dream vacation or anything else your heart desires, and save at least some of your profits toward that goal every month. When you meet your goal, go for it! Take the trip, buy the toy and fulfill your goal – you earned it!
Earning a profit is the ultimate goal of any business owner. If you're lucky enough to make a profit after covering your expenses, think about how you will use the money wisely – and be proud of your accomplishment.
---
This post was written and provided by Christian Willis. Christian has been making a living from affiliate marketing and affiliate network  for the last 3 years and is a freelance writer for Clickbooth.com.