"Guest posting is my favorite blog promotion strategy!"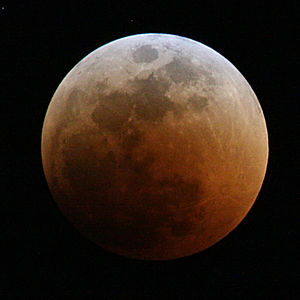 When I speak with my clients, I only recommend that they take guest posting seriously and outsource as much writing projects as possible. Content is still King – marketing is Queen!
By updating your blog regularly, you're building a resourceful portal where target audience and readers can find pleasure and answers to their problems.
However, you need to get out there and be everywhere.
To be everywhere, social media networking can be beneficial, but guest posting is the BEST.
Are you an avid guest blogger?
I want to show you the 3 strategies to write exceptional guest posts that gets a "YES" from A-list bloggers. Let's dive in if you're ready.
1.    You're Blogging, not bragging
I think the number one reason people fail to land guest posting gigs at A-list blogs is because they're bragging. Take it or leave it!
Are you fond of honing your skills, and the great achievements and awards you've attained?
This quirky attitude is dangerous. Did you know that I receive over 30 guest post pitches from people who just graduated from the University or College weekly? Guess what? I turned 95% of the guest post down because they were bragging all through.
Of course, you can add persona to your writing to make it unique, but don't be overly 'personal.' For God's sake, it's called "blogging and not bragging" – Marcus Sheridan
2.    Craft Catchy Headline, Don't Rush
I still receive a lot of guest posts with generic headlines and I go Oops, what is happening to these writers. If you want to successfully get published at A-list blogs or any blog that has uniqueness and readership, the headline should be taken seriously.
Did you know that I spent 20 minutes crafting the headline for this article? You don't have to be in a rush like most folks do.
Writing articles isn't difficult, the headline is more difficult and I advice you spend quality time to get it right. If you miss out in the headline, intelligent bloggers won't even review your guest post, let alone publishing it.
Add figures (3, 5, 7, 10…) when writing the headline. Use percentages (%) to convey your message and don't forget to add curiosity.
Those are smart ways to craft better headlines. You need to keep doing it – write headlines every day. Have headline-swipe file for ideas and you'll succeed.
3.    You Shouldn't Impress Anyone
Oh, the worst mistake ever!
A lot of people think they can impress probloggers and so, they start praising the person and all the great achievements they've bagged.
Listen to me, you don't need to praise or impress anyone to succeed at guest posting. In fact, when you praise the blog owner or say good things about the blog, they would see 'dishonesty' between the lines. Empty praises doesn't work – don't use it.
85% of guest bloggers who have approached me have low self-esteem. They think their writing is weak and conclude that the best way to pique my mind is by appreciating my WordPress theme.
No, don't get me wrong. You can appreciate a blogger for having a nice theme or doing exceptional work, but that's just the first puzzle, it goes beyond appreciation or first impression.
What bloggers are looking for is quality, unique, fresh, helpful, valuable and evergreen contents to feed their readers. If you can craft such articles, then you've an open check to cash in, appreciate, brag a little and include links on the article itself.
Guest Posting Hack
No matter the style you're using to get approved, bear in mind that helping someone become better, smarter, happier and fulfilled is the aim of writing for others. Yes, you can attract fresh readers, gain extra backlinks and make money. So, what next?
It's the joy, the success stories and the life you impacted with your words that will make the difference. So, get started today and if you need a mild 'push,' read guest posting 101.
Guest posting has worked for intelligent folks: Danny Ivy, Bamidele Onibalusi, John Morrow, Ana Hoffman, Michael Chibuzor, Jane Sheeba and a host of others. It can work for you.
Have you started guest posting yet? Are there obstacles on your way to the top? Please share with us by leaving a comment. See you at the top!
About the Author – Michael Chibuzor shares the best tablets 2012, check out this htc android phones blog to discover the best selected htc phones. Get informed on the right mobiles phones before spending money.
Photo Credit: liverent