This is a Guest Post by Joseph Adediji.
Search engine optimization may seem like rocket science to some bloggers, but it is not that difficult. everyone at one stage or the other have had doubt of being able to understand and implement Search engine optimization techniques, but I believe that you can become proficient in Search engine optimization if you are willing to learn.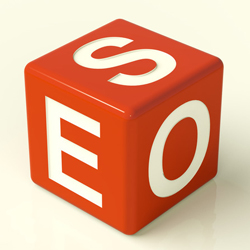 Am not a SEO GURU, but at least I have learnt some things and I have a couple of years experience when it comes to Search Engine Optimization.
For those who want to know how to optimize their blog for better rankings, this is a post for you, I have tried to simplify On-Page SEO as much as possible so that it will be easy for you to understand and implement.
Here we go:
1. Page Titles
The foremost important part of On-page optimization is your title; a page title tells the search engines and people what that particular page is all about. Your page title is very important if you want to achieve good rankings on search engines results pages.
when writing your page/post titles, you should try as much as possible to create a title that effectively describes the topic of the page content; you should write a title that will be short and concise but will still clearly state what the page content is all about and also put your main keyword in the page/post title.
You should avoid writing titles that does not match with page content; this can make search engines to label you as a spam.
Don't Miss : 10 On Page Search Engine Optimization Tips for new Bloggers
2. Description Meta Tag
What is a description Meta tag? A descriptions Meta tag gives the search engines a summary of what a page is about. A page title may be a few words long, but a description might be one or two sentences describing the overall content of a particular page.
A description Meta tag is very important, because this is what search engines mostly use as the preview snippet for that page on Search engine result pages.
When you want to write a description for your pages/posts, you should try to write a description that will inform interest and entice users if they should see your description Meta tag as a snippet in search engine results page.
When you are writing a Description Meta tag for your pages, you should use your main keyword and other related keywords in your description; but you should avoid writing a non-related description for a page just because you want rank high on search engines, you should not fill the description with only keywords and you should make the description as short as possible (150 characters)
You should install a WordPress SEO plugin to help you with these, I prefer the All in One SEO plugin.
3. Use Search engine optimized permalinks/URL Structure
Apart from writing a good Title and description, your Permalink/URL structure is also very important. You should use URL structures that have a page content keyword in it; you should avoid using the WordPress default URL structure like your-site.com/rt2343-33.html, when you can create a good SEO URL structure like your-site.com/article-writing/ if the page is on article writing.
This will not only help your rankings, it will also make it easier for people to link to your content and easily remember your site links, people hate ugly long URLs that its even hard to remember.
If you are on WordPress, you can change your permalinks structure from your WordPress dashboard, under the settings >> Permalinks option; choose your desired permalink format, but make sure you change it from the default WordPress generic URL structure.
4. Use HTML and XML Sitemaps
A sitemap is a page with links to all of the pages on your blog. Having a sitemap on your blog can be really helpful; it makes it easy for search engine crawlers to crawl your web pages easily by following the links in the sitemap page.
For WordPress users, you can create a search engine friendly sitemap by installing Google xml sitemap plugin; this plugin does all the job and it auto updates your xml sitemap when you create a new post or page.
For the html sitemap, you should check your WordPress theme if it has a sitemap or archive page template. If it has, you can create the html sitemap page by creating a new page on your blog and selecting the sitemap page as the page template.
5. Internal Linking
Internal links are links to articles and posts within your own blog. These links are pointing to relevant pages about a particular keyword that appear in a particular page of your blog. You can achieve this by employing the service of an auto linking plugin like: SEO Smart link plugin, or SEO ALRP Plugin and many more of such Plugins.
This Plugins will automatically link keywords found in your posts to another related posts on your blog.
If you are on Blogger blogging platform, then you can do the linking manually. Also, make sure you don't link have more than seven Links per Post, so that your post won't just look like a link page.
6. Optimize Your Images for SEO
Images are good for SEO, in fact, images can help you rank higher for your keywords. An image will usually have a filename as well as an "alt" attribute, both of which you should take advantage of for SEO.
You should make sure that the image Filename is has a keyword that is related to the post in which you want to use the image, also, the "alt" attribute should describe the image to the fullest (but make it short).
7. Use Heading Tags Appropriately
Heading tags are used to structure your blog posts and make it more appealing to your readers, it is used to create a hierarchical structure for your content, making it easier for your readers to understand and navigate easily through your content. There are six sizes of the heading tags, which ranges from Heading 1, <h1> (the most important), to Heading 6, <h6> (the least Important).
Your blog post and page titles will naturally/automatically take the Heading 1 (<h1>) tag, but you should not stop there; you should also make use of the Heading 2 to Heading 6 to make sub headings within your posts to stand out.
This will help your SEO because Google and other search engines sees contents wrapped around the Heading tags as important contents keywords. So make sure you take advantage of this, but don't over do it.
8. Use the robots.txt file
A "robot.txt file" controls how the search engines crawl and view your website; you can use it to tell search engines where they can access/crawl on your blog, and where they should not go. Naturally, there are some pages and directories that you should not allow search engines to crawl on your blog, these pages are usually unnecessary pages that may not be useful to users if found in search engines search result pages.
There are also some directories that you should block for security reasons. You can read this post for tips on creating your robot.txt file. You can check out This Post Robot.txt Optimization: How To Use it For your Blog for more on Robot.txt
These are the basics of On-page optimization you need to implement. Read and re-read this post, then implement it and see your blog rank more higher on Search engine result pages (SERPs).