If you're a small business owner, then understand that competition could hinder you from achieving success.
Online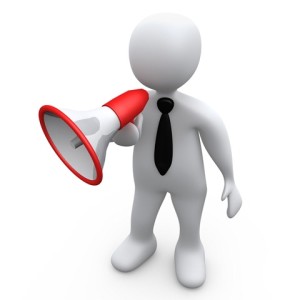 marketing has evolved in the past few years.
Several people couldn't handle the pressure and so, they quit.
But your own case can be different if you focus on your brand. Your identity on the internet is your brand – what makes you "tick" in the midst of competitors.
In this article, you'll learn the seven steps to grow a small business brand easily.
None of the steps are set on stone – so you're in for flexibility. Read with enthusiasm and take the right action afterward.
1.    Adapt to changes
The internet has always been a dynamic space. The ideas and tactics we held dear to our hearts in the past have almost become old-fashioned.
You need to adapt to latest changes in technology, business, media et al.
If you get stuck to old ideas, you'd find it difficult to reach your target audience. The question you ought to answer is: is my business solving a problem? This is vital because in the past, consumers were cajoled through marketing B.S.
But today, potential customers are well informed. Unless you can solve their problems, asking for their hard earned money is like a day dream. The first step is to adapt to changes that are happening already. Do that and move on to the next step…
2.    Set a realistic goal
I'm sure that you've set a goal for your small business. The question is, how realistic is the goal?
Do you think your emotions are up to par in attaining the goal? As a businessperson, you've the sole responsibility to analyze the activities going on in your business on a daily basis.
Are you moving forward or circling a point? Remember, a circle has no definite end and so does a goal, which isn't real. Of course, you should be optimistic when starting anything, but not when you're uncertain.
If you put in 4 hours daily into promoting your website, do you think it's enough to make 6-figure income?
To achieve more, you must work extra hours – working smarter than most people and more importantly, bring value to your target audience continually.
3.    Create a professional website
How do you intend to build a strong brand online without a website? You need a professional website that showcases your services and products. Your contact and aim as an entity.
When potential customers visit your website, they'd want to know if you've an objective – that suits them to a certain level.
People, who have attained success in their businesses, can tell you how potential customers helped them in building a strong brand. Ideally, a simple website could perform better than a flashy website. So, don't try to go fancy or flashy – just be relevant and you'd be on the right track.
4.    Start blogging today
In line with starting a professional website, a blog is also vital. Because search engines love fresh content and if you always update your blog, you'd reach more of your target audience and convert them.
WordPress is the best blogging platform you can install today. With your website, you just need to create a separate sub domain and host your blog there.
I started off with a blog that was attached to my primary domain name (e.g. mysite.com/blog). With a blog, you can easily enhance your brand and get the best from your online marketing endeavors.
5.    Build connections on LinkedIn
Yes, twitter, Facebook and LinkedIn are powerful social media giants. But when it comes to business and reaching the right audience who can bring you closer to your objective, LinkedIn is the best.
You can easily connect with like-minded entrepreneurs whose interest is to partner with savvy small business owners.
Since I started using LinkedIn, my freelance writing business has grown significantly. If you're yet to register your business, get started today.
6.    Pin your custom images
I'm so glad that I didn't miss out on Pinterest. Since its inception, pinning photos and images became the order of the day.
In other words, you can now build your brand by customizing your business and promoting it via Pinterest.
It's as simple as creating pin boards. Then, start pinning relevant images and you'd experience a surge in targeted traffic, social influence, sales and credibility.
7.    Build an email list
The growth of a small business lies in the customer base. If you're just starting out, it's vital that you collect email leads of potential customers and start building relationships.
List building isn't as difficult as you think. If you work hard at the right marketing systems, you can add 500 – 1000 subscribers to your email list within 30 days.
Yes, if I did it you too can. The bottom line is to start right away. Get a good autoresponder that can send automated emails to your list members. If you've plans to make your small business BIG, don't play down on email marketing.
Brand takeaway
The aim of this post is to help position your small business and start to make more money from your marketing efforts. Don't forget, content marketing is also an effective strategy for brand building.
"ADDITIONAL TIP: Supplement your organic traffic with highly-targeted ones using URL shorteners on print materials! Include the custom URL on print brochures and hand them over to passersby in front of your stores."
The truth is, you don't have to be in BIG business to make HUGE profit. It takes guts and taking the right actions. Leave a comment below – see you at the top!