Having a great or relevant content of article is not everything when its comes to blog posts. You have to Optimize it for Search Engines at the same time in order to make the Post worth Publishing. Most of the time, bloggers forget about wrapping the article with SEO and gives priority to the Content only.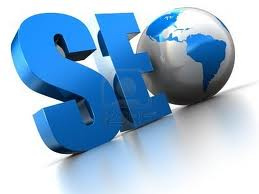 Sometimes, this can be a huge waste of time + wasted content.
So it's a good thing to keep an Eye on your SEO while writing a new post.
Just stop a minute here before proceeding.
After you read this Search Engine Optimization Tips, go ahead and write a new post on your blog. Observe the rate of
popularity it gets and compare it with the old articles you have written. You won't regret it. Mark my words.
How to Optimize each and every Post while writing.
Try to keep these things in mind while writing a new post on your blog. Optimizing each and every corner of the blog post is really worth doing. Organic Search is really something that you should put more of your hope and priority to. So its all about Keywords. Try making good use of your Keywords and that's the secret recipe of an Optimized Blog Post.
Titles.
You might have heard from somewhere else that you should always write Catchy Titles to force users to read your articles. But it can be really harmful sometimes. Know the fact that people are actually searching for Topics and Queries which we call – Keywords. Instead, they are not searching with some Interesting or Catchy keywords. They search for want they want and tries to make it simple.
So, it's up to you to Tweak the Blog Post Titles and shape it for the Search Engines.
Include your Main Keywords in the Post Title. – Highly Recommended.

Don't make it too short and don't go too long. – Try to keep it between 9 to 15 words.
Avoid the excess use of characters like : ; " ' / on your Titles. The Crawlers like it that way.
Avoid Repetition of Words.
Permalink.
Your URL or Permalink plays a key role on your Organic Searched Traffics. So consider this as an another thing you must keep in mind.
Don't just try to repeat it by using the same words from the Title and using dashes or underscores.
I highly recommend you to use at least 3 of your Main Keywords. Avoid including words like 'of,is,by,and', since these words will be surely included in your content. Be an all rounder.
Matt Cutts of Google said that using Dashes instead of Underscores are effective. Keep your Permalink always simple.
Search Description.
Just another item which shows on your Search Queries. Have a short description. Try including sentences that people might really search for. While they go through the Search Results, if you have an Interesting and Relevant Description, the chance of turning your simple Impression into actual Clicks really increases. But the thing is that, you have to get it on the list. So, don't forget to include your main keywords and search queries.
Make Your Keywords Highlighted and Stand Out.
Highlighting your Keywords is not always about giving an ease of readability to your readers. But it works more powerful than that. It actually helps the crawlers to identify the main keywords, analyse it and thus list up a better Search Result according to the content.
For example, if you have a great article with No Highlighted Keyword at all. When the Crawler approaches to the page, they will say "I don't find No relevant Content in it. Lemme put this page to the lower priority level and make the search more powerful".
But if you have both good content and highlighted keywords the crawlers will be happy to say "Oh, I just got another great article that might be some real use. Lemme push it to the Top of the Search Result".
So, that's how it works and you don't want to miss a chance. Right?
Make your Main Keywords Bolder. But don't go off the limit. Try to consider only 5 or 6 of them as the main keywords.

Italic up your phrases that have a chance of people might search for.
Underline the  sub topics.
Heading Tags.
Make good use of your h1,h2 and h3 tags very well. They play a effective role in Search Results.
If you think you want to overthrow a little from the topic and write outside the box, try to use appropriate heading tags.
Instead of making your Sub Headings bold, tag it with h1, h2 and h3 wisely. Its worth it.
Know that you know these awesome tips to shape your blog posts with High Level SEO, what are you waiting for? Just go ahead and start writing one. I mean't shape one 🙂 . Good luck.
---
Author : Zion Amal Rafeeq is a young and professional blogger who talks about Cyber Updates and Facts on his blog Bloggerdoc.com.