Blogging has become a trend in this day and age. More and more bloggers are turning up on the market every now and then as they all are getting benefited in one or the other way. This is the reason that the list of bloggers is mounting up with the passage of time. Most of the people choose blogging as their career and others choose it for marketing purpose. Though, many bloggers are emerging up, but these bloggers commit some mistakes while creating content. Mistakes happen due to their immature writing skills or inapt knowledge about blogging. Here are top five mistakes committed by every newbie blogger: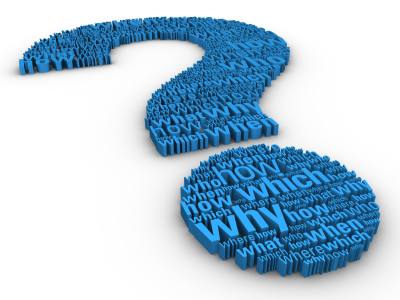 Choose a free hosting service for blog – 
The most common mistake committed by newbie bloggers is when they resort to free blog hosting services rather than paid one. They try their best to generate maximum revenue through these free hosting services. Such a mistake ultimately results to the fall of the blog page. Rather, a beginner should take-off his journey from free blog host and once he understands the basics he should move to the paid host such as WordPress. This will definitely make you understand the blogging trend.
Don't Miss : Hardships In Blogging- A Newbie's Experiences
Writing on any and every subject –
Sometimes, bloggers write about anything though not related to the niche of their blog. Such blogs that are based on different subjects are generally not liked by regular visitors. It is not only a tough job but also requires lots of efforts as well. Instead, one should stick to a particular subject related to the niche itself. A niche-related subject will not only keep the audience intact but also make them aware about your services as well.
Posting without pictures –
Search engines rank the blogs with pictures higher than those without pictures. Newbie bloggers do not understand this requirementnd end up making a blog without any clip art or image. Understanding the requirement, experts has come out with Pinterest, a tool for bloggers to promote their work. You can even record screen captures to support the blog. These pictures make your blog look more appealing to the readers. As a result, your blog fetches more traffic as well as positive response from the visitors.
Don't Miss : 5 Major Blogging Mistakes Not To Be Done By Newbies
Free blogging –
Usually, newbie bloggers come up to make money through blogging. But, some of them begin to create blogs for free. Such a practice is considered as a mistake on the part of bloggers as this takes years to earn them money from blogging. So, bloggers should never endorse their blog for free in the market. By doing so, they will earn a good amount from the beginning itself. It will make a good start for them in terms of career as well as in terms of marketing.
Don't Miss :  Best Blogging Suggestions for your Free Blog Platform
Duplicate content –
Some of the newbie bloggers commit this mistake out of their inability to write content that is creative and unique. Failing to write original content, they copy other's content. But, this is a big mistake on their part. A blogger must not commit this blunder.
So, these are the five common mistakes committed by newbie bloggers in the beginning. But these mistakes can be negated easily through some practice and experience. Once you overcome these mistakes, no one can stop you in becoming a good blogger.
Jason Phillips, He has won the art of writing through his magical articles. He is also a games consultant at the site Sniper Games 365. He enjoys playing online games as his leisure.