Commercial television display features are bolder, smarter, and more affordable than ever before. With the impressive caliber of digital signage on the market today, it's an excellent idea to understand how this equipment varies in consumer to commercial configurations. Since commercial displays are different in a number of important areas — including security features, equipment heat output, component compatibility, and formatting — selecting a commercial TV display requires the ability to differentiate between how these two types of displays are intended to operate. When weighing which features are most important, don't allow yourself to fall victim to innocent misconceptions about this exciting equipment.
Routinely, and incorrectly, commercial TV displays are thought of as less than cost-effective, havingdifficult or impractical design options, arguably quality, and are with problematic and unproven exterior display capabilities. These myths give consumers mistaken beliefs that can lead to overlooking the enormous benefits that commercial TV displays have over typical consumer versions.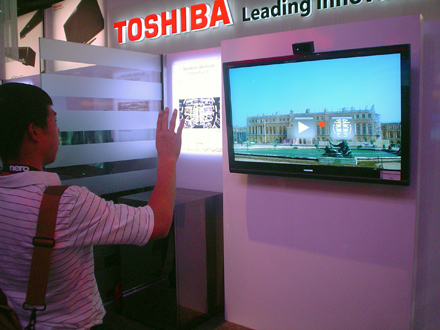 Large screen commercial display equipment delivers the highest in professional screen performance at the most affordable rates. With HD resolution, numerous inputs and display controls, even entry-level commercial-grade displays can be purchased for just over a few hundred dollars (in addition to the mid and upper thousands, depending upon size and features). On the more expensive displays, superior suppliers extend affordable monthly financing terms as well. Both cosmetic and programming options are conveniently packaged into commercial television displays in a seamless fashion. New technology allows end users to create custom business solutions for any market or business need.
Large commercial displays frequently use LED back-lighting, which produces superior imaging, and are manufactured with internal temperature sensors, a continuous duty power supply, and internal cooling fans to extend equipment life. Furthermore, commercial grade equipment uses the highest quality, properly binned LED modules, which produce high-resolution imaging according to strict specifications. This means you'll get uniform colour across the entire display, which isn't a guarantee for consumer-grade screens.
Commercial displays are also great for indoor and outdoor use. When commercial grade displays are used as exterior digital signage, businesses are able to project creative, dynamic messages and advertisements. Engaging and attractive, digital displays provide full control over a company's image and brand, and can even broadcast useful information like news updates and weather reports.
Commercial displays are also green. These displays are Energy Star-certified and provide users with programming capability, even when the equipment is turned off. Additionally, with a simple high-speed Internet connection and web browser, displays can be designed, managed and developed as you see fit. For more information on these energy-saving and easy to use devices, head to Toshiba.ca/displaysolutions, where you'll find a wide range of cutting-edge products to make your product or message truly stand out.
For these reasons, don't be fooled by cheap consumer grade products; always invest in commercial TV screens to deliver news and images the way they were meant to be seen.