Now that your business is growing, one of the main issues that you will face is the need for an effective method of communication between yourself and your coworkers. For decades, the answer to this problem is the establishment of an effective voice communication system. With the advent of high tech cellular phones, one of the main options that you have is to procure a business phone plan for your company.
Here are some of the main advantages of having a good business phone plan for your company:
Ease of access: With a good business phone plan in place, the main advantage is that you and your employees will always be able to reach each other easily pretty much anywhere in the world. With a business phone plan, no one will have to worry about communication at any time of the day and night, as reaching one another would be as easy as pushing a button.           
Lower overall costs: Getting a main business phone plan for the company is highly beneficial as service providers offer lower contract fees as opposed to getting individual company lines for each employee. A single centralized business phone plan would also greatly help in tracking and assessing company call expenses as everything can be put into one billing statement.
Management benefits: With a business phone plan in place, it would also be very easy to manage the business affairs of company personnel. No one would have to worry about being unreachable, and it is likewise easy to track personnel business movements if needed.
Flexibility:  Having a business phone plan can certainly make a company more flexible, as a central phone plan is quite accommodating of any changes. For instance, any employee that will be added to the company can be quickly and easily be accommodated in the company phone line. Likewise, any personnel who leave the company would not have to worry about amassing any phone bill which they have incurred in the course of their employment.
Perks and tools: A business phone plan for the company will also allow the company to be entitled to various perks and benefits. Lower call and data rates are not uncommon, and it is very usual for service providers to provide various other perks and privileges for holders of company owned phone plans.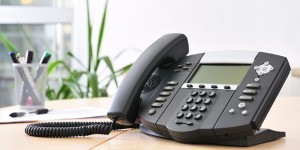 If you choose to acquire a business phone plan for your own business, then these are the various things that you will be able to take advantage of. Now, if you are searching for a good business phone plan for your own growing business, then it would be a good idea to get an available business phone plan at Arrow Voice today. Whether you are an owner of a startup business or a rapidly growing multi-million corporation, it is better to choose carefully among available telecom companies so that you and your company will have a myriad of available phone plan options that will really suit your business and lifestyle needs.