The money is in the list.
How many times have you heard that?
Email marketing seems simple, but building a solid base of loyal subscribers is harder than you may think.
Plus, the choice of the email marketing provider will influence your success.
There are so many services available with different features and a lot of opinions on each one.
It's easy to get confused, so in this post I'm going to compare the differences between GetResponse Vs Benchmark.
This way, you can make a wiser decision!
Let's start analyzing the most important features.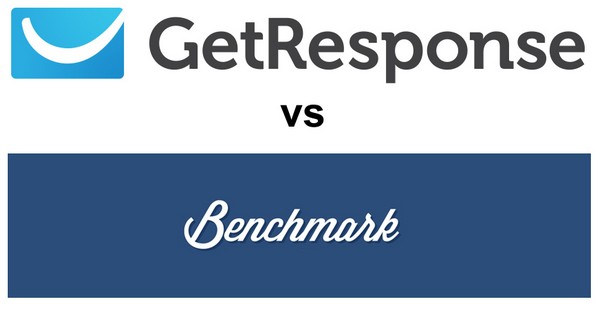 AutoResponders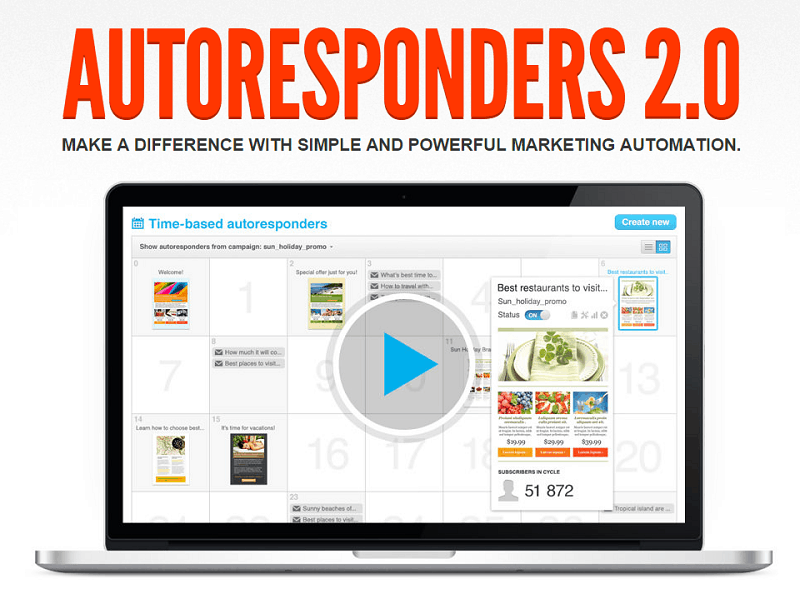 Talking about this service, both the ESP are valid.
But GetResponse offers AutoResponders 2.0, which is a bit more more advanced than Benchmark one and makes you answer to your subscriber actions.
After all, the vitality of a newsletter is based on the actions made of your users. This way, you can reach them at the proper time.
Templates
Both email marketing tools provide a wide selection of different template designs for all kinds of needs.
While Benchmark available templates are divided into 20 categories, GetResponse offers more than 100 to create the perfect landing page. With this incredible choice, you will be able to find what you need for your brand.
Forms
You never have a second chance to make a good first impression.
It's important to take care of the most suitable form to represent the colors and design of your website and brand.
You should consider that GetResponse gives many more kinds of forms than Benchmark. Actually, there are more than 500 available. And if you can't choose one, you can run A/B testing to discover the one that better performs (this is kinda limited in the case of Benchmark).
Responsive Design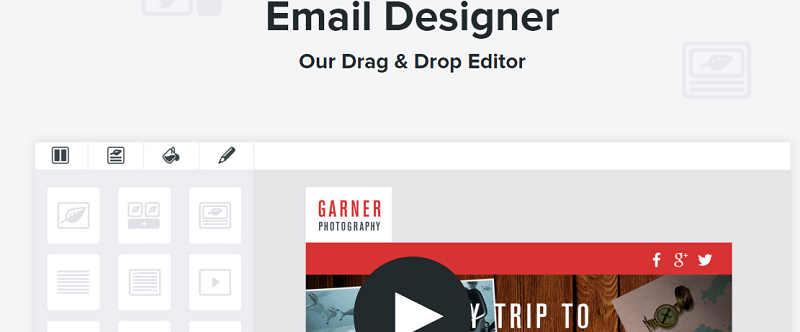 With mobile industry incredibly raising, you need to pay attention to this data: 45% of email opens occurred on mobile, 36% on desktop and 19% in a webmail client. – Adestra "Top 10 email clients" (March 2015)
Both GetResponse and Benchmark provide responsive design, which means it will resize depending on the device used by your users, can be smartphones, tablets or desktop computers.
A/B Testing
Once you have chosen the best design for your landing page, the perfect form and the content of your campaign, it's time for the fun!
Running A/B testing allows you to optimize your results and check what exactly performs. With GetResponse you can test everything about your email marketing campaigns: content, subject line, form field, time of the day or day of the week. You can create up to five versions for any of these elements to find out the most effective solution. Benchmark gives you A/B testing features but lacks some features.
Inbox Preview
This is an interesting and unique feature from GetResponse, you won't find at Benchmark.
Basically, you can get a preview of all the emails you create, before sending them to your subscribers.
This is a big advantage, because you can see, at glance, what you need to chance and what can be optimized, without even setting up an A/B testing.
Webinars
Unfortunately, Benchmark does not provide the webinar feature.
With GetResponse, you can create awesome online meetings, to better engage with your audience. They are easy to setup and you can really schedule your webinar in a few minutes. A great option is that you can nurture your leads, sending email invites and reminders to your audience. After the webinar, my suggestion is to create a follow-up series to build a strong relationship with your subscribers.
Price Plans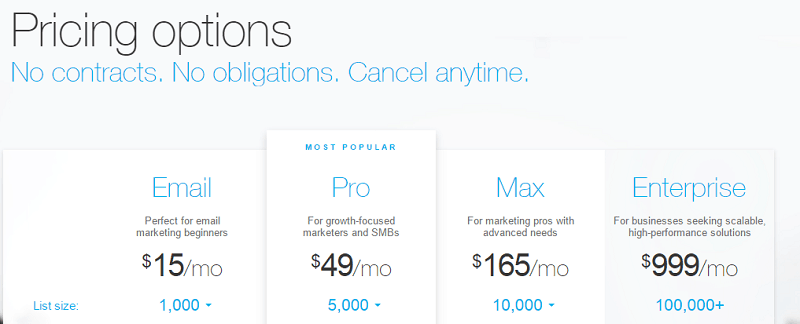 Without doubt, one of the things to consider when choosing which email marketing service you should use is the pricing options.
For example, with GetResponse, you can start with $15/mo and raise your list size up to 1000 subscribers (with unlimited emails per month). For the same options, Benchmark charges $18,95.
Unlike most of the email marketing services, Benchmark doesn't give any discounts for choosing to pay per year, instead per month. This is quite weird, because with most of the other providers, included GetResponse, you can get a discount (and if you have a big number of users in your list, this can be a huge saving).
If you want to check in details the pricing options, visit the following pages: GetResponse Pricing and Benchmark Pricing.
More Features
Both the platforms gives you the option to segment lists, create surveys and polls and integrate the data with Google Analytics.
Plus, it's important to set up social sharing, to take advantage of the social networks.
Conclusion
Benchmark can be a valid solution for your email marketing campaign. There are many features, the drag and drop editor is simple to understand and the support is good.
But I would go with GetResponse. I like the many templates and forms available, the interesting features in A/B testing (which is indeed a plus), the inbox preview option and the nice pricing plans.
Also, knowing I can create webinars to engage more with my audience, makes me definitely choosing GetResponse as ideal email marketing service.
I suggest you to try it, if you are already running your list with Benchmark, as you can improve your results!
What do you think?
What is the email marketing provider you are using?
What's your experience with GetResponse or with Benchmark?
Please share your views in the comments below, thanks!