Guest blogging or contributing valuable content for someone's website online, entails benefits centered to popularity – improved SEO ranking, visibility to a new community of potent subscribers, reputation as an expert, or just for that satisfactory and fun feeling. Besides performing the 'write my essay' thing, guest blogging aids you in making money on the side, either to pay this month's utilities or two breakfast meal bills at The Breakfast King.
While a newbie blogger, given the writing-savvy enthusiast that he is, may think that the art of guest blogging is limited to writing useful content to sensitive, a demanding crowd of online readers, there is a lot of writing and non-writing related hurdles crippling guest bloggers today. Here are four problems related to guest blogging which every online contributor can relate to.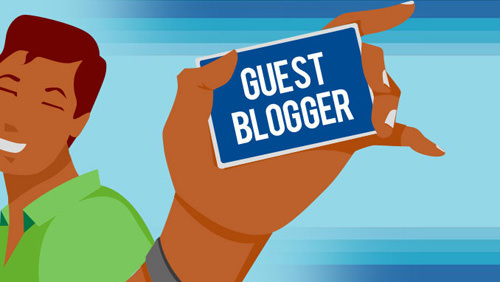 Proposal Lead Time
Your sheer will and zest for writing meaningful blog content, right now, can be diminished by the time it takes your initial proposal to be accepted. The reason for this is that some webmasters tend to be very stringent in their contributor selection process – or your e-mail just got topped by tons of others.
The waiting process can take 2-3 days, a couple of weeks, months, or semi-annually.
Quick fix: Aside from having a quick peek on your target's 'Write For Us' tab to ascertain their acceptance timeframe, one good remedy is to use a Gantt chart, or any other personalized charts, to track progress in your guest blogging endeavors.
Knowing when to make a proposal, based on how you estimate current project completion, is imperative to be efficient with time and other resources.
Make proposals on blogging sites that take long to get accepted when you are currently stacked, not when you got nothing do (because you will end up doing nothing for the day). Bid on ones you deem to be accepting urgently when you are about to finish writing on current projects based on the time indicated in the chart.
Hard to Please Readers, Editors
This could be the most prominent and burdensome problem that you are constantly facing in guest blogging. With the ever-increasing demand for cheap (mostly free) yet high-quality, mind-boggling guest post articles, the pressure in writing outside your comfortable niche is compounded.
Most editors and readers scrap contributed content when they find it useless, untimely, or packaged in writing styles they view unorthodox.  This could result to wasted time in working when you cannot convert them into subscribers or profitable customers.
Not-so-quick fix: Oftentimes, success in blog contributory will demand you to take the hard road– lengthy hours of research and training for continuous improvement. To convince readers that you 'got what it takes' to persuade them, you need not only to demonstrate familiarity with basic concepts of their niche but also advanced methodologies, practices, and trends.
Surely, you can submit voluminous content but back it with hard facts and figures – statistics, surveys, and graphical data- is something that cannot be compromised.
While you cannot please all readers, you can take ways to least make a good account of yourself – niche related certifications, well-researched content, inviting portfolio, adaptable writing styles, and etc.
The Suffocating Feeling of Not Making Progress
Whether it's about the accrued $125.00 guest post revenue that remains unpaid or your site not luring substantial amount of visitors, there are the variety of ways you can get discouraged with wanting early visible results by the figures.
The feeling of not being able to derive something out of your efforts in guest blogging somehow frustrates you and saps the energy you would otherwise devote to writing.
Quick fix: Like I mentioned earlier, there is no concrete shortcut to success. It is plain simple – you need to be patient and religious in devoting time to writing meaningful blog posts.  Initial results would include little to zero increments, but when aggregated it could drastically improve your site' web ranking or your reputation as an established expert in a field of unexplored readers.
Social media is a great platform to give your posts' traffic a little boost. It works best for start-up blogging sites and guest bloggers, though results are likely to be minimal yet needed.
Running the extra mile, by doing the small things to add value to your proposed guest blog content (e.g., verifying facts and figures, putting compelling image, ensuring backlinks are not spams, ascertaining uniqueness of content, etc.), not only helps you get new readers but also satisfies the craving of people who have read your previous work.
Work-Life Equilibrium and Job Satisfaction
A layman will typically assume that the life of a guest blogger is one of the most convenient today, owing to its being home-based (in most scenarios) and the utmost luxury it brings in letting you watch the latest series of Game of Thrones series. This may true, but only to newbies in the field.
If you will ask most established bloggers of today, they will tell you the stress-related problems that guest blogging brings when things appear to be 'routinary.' There are times when you lose time for your family and self to meet draft, proposal, revision, and linking deadlines.
Too much stress, then, leads to job dissatisfaction. It restricts most bloggers in consistently producing an influx of high-quality blog content.
Quick fix: Take the time out to appreciate things in life that go beyond writing. Utilizing mini breaks not only calms your mind but also gives you plenty of room for insights and fresh perspectives you will probably miss if you do not allow yourself to rest.
Most bloggers, including guest bloggers, utilize the 35-5 rule. You focus working for thirty-five minutes while giving yourself time off the monitor for the next five. This eases fatigue and eye strain hampering you from furnishing your best blog post.
Remember that you function at your best when you are reinvigorated, enabling you to satisfy people's queries of "Who can do my essay at the cheapest, most efficient way?"
In light of job satisfaction, remember why you have always wanted to guest blog – to enjoy what you are really passionate about (writing) while cashing out that paycheck or having new, avid fans.