Are you tired of being insomniac about your kid using the smartphone? Do you have fears for your kid to become the victim of cyber bullying? This is time to stop wasting your nerves, thanks to Hoverwatch!
Hoverwatch, an excellent digital spy for Android-based devices. It was specially designed for those who care about their loved ones. Good news is, you don't need professional computer skills to operate it. Just download it on your smartphone or tablet, that's the only thing you need!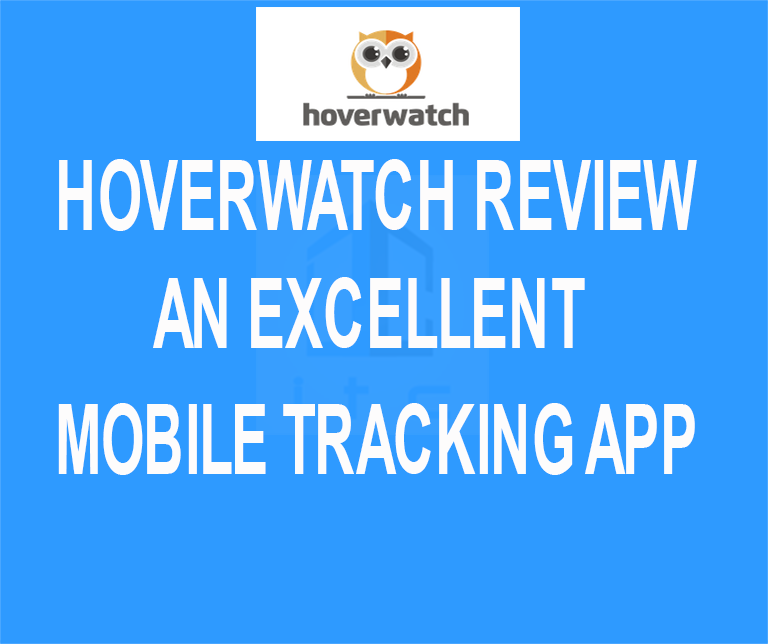 Quite frankly, Hoverwatch is the perfect solution to keep your loved ones safe & secure! This app has made this possible with its awesome features. Let's check them in detail!
Key Features Of HoverWatch Tracking Application
Following praiseworthy features of HoverWatch make it stand out from the crowd!
Cell Phone Tracking With WiFi & GPS
Hoverwatch lets you track the location of targeted cell phone using the nearby GPS and WiFi signals. The app utilizes the closest GPS or WiFi hotspots to gather the precise information about the location.
You must prefer GPS signals, as they are highly accurate. But when your handset's battery is dying, go for WiFi signals!
Lets You Record Calls & SMS
HoverWatch has been called best Tracker App for certain reasons. For instance, it will record all the incoming or outgoing calls on the targeted device remotely. You can access the recorded data using its cPanel. The best part, you can have from any device with the internet connection!
SMS & MMS Tracking
Almost every youngster love to communicate via text messaging. Most kids do not let parents sneak into their smartphones. While parents are just concerned about the safety of their kids. In this situation, HoverWatch is the most effective solution!
This application will save the entire SMS or MMS conversation on the monitored Android device. Moreover, it will keep the record of everything associated with the conversation. Such as, time and date when a text was sent or received. You will also get the exact number and name, as the contact is saved in the target device.
Facebook Tracking
Facebook is the most popular social media platform. Every youngster or kid happens to have a Facebook profile. This platform is convenient and dangerous at the same time. When it comes to cyberbullying, a majority of cases started with a Facebook conversation!
HoverWatch has made the life easier. As it can track Facebook conversations if sent from Android device. It saves both incoming and outgoing messages. Tracking is not confined to texts only. You can have access to audio or video files too, that have been shared via Facebook chats!
No doubt, HoverWatch is an ultimate spying application!
WhatsApp Spying
Just like Facebook, you can track the Whatsapp messages secretly on the targetted smartphones. You can record text or multimedia messages, shared files (audio, video,images) and calls. No more secrets!
Works With Replaced SIM Card Too!
In simple words, this tracking application can monitor everything happening on the target smartphone. Sometimes, kids act smarter by replacing the SIM card. Well, you will be pleased to know that HoverWatch works even with the replaced SIM card. On the brighter side, you will also get the phone number of new SIM card! Isn't that amazing?
Online Camera Tracking
HoverWatch is winning the hearts for a reason. Online camera tracking is a fascinating feature of this application. As soon the user swipes the screen to unlock the phone, the front camera secretly captures the photo of the user. And the best part, it will be saved on the cPanel of this spying app!
Tracking Of Internet History
Are you afraid of your kid watching the adult content? Well, no need to be afraid now! HoverWatch will save all the data related to internet usage on the target device, including the addresses of websites visited by the users!
Stealth Mode
HoverWAtch turned out to be useful mainly because of its working in the stealth mode. To be honest, it is impossible for a user to tell whether the device has a tracker or not. It's up to you to go for stealth mode. For this, you just have to check the box "Activate an invisible mode on the device". That's it!
Summing Up!
By now, you must be convinced of using HoverWatch to track the personal devices. This app is a superb digital spy, but it is not free. The personal & family plans start from $8.33 & $3.33 respectively. You can have all the pricing details on its official website. Luckily, you can enjoy this mobile tracker with free trial 3 days by signing up!
HoverWatch has satisfied a huge clientele around the globe with its stunning feature. It is a tracker for Android, but its cPanel can be used on Windows, Mac or Android device. Well, we can't find any reason to ignore this ultimate digital spy! It deserves a shot!