Over the past decade, the role of the internet has been very crucial for businesses to showcase their full marketing potential and to compete with other businesses. It has also become an effective tool to achieve customer retention and to develop new business-to-consumer relationships that will prove to be equally beneficial in the long run.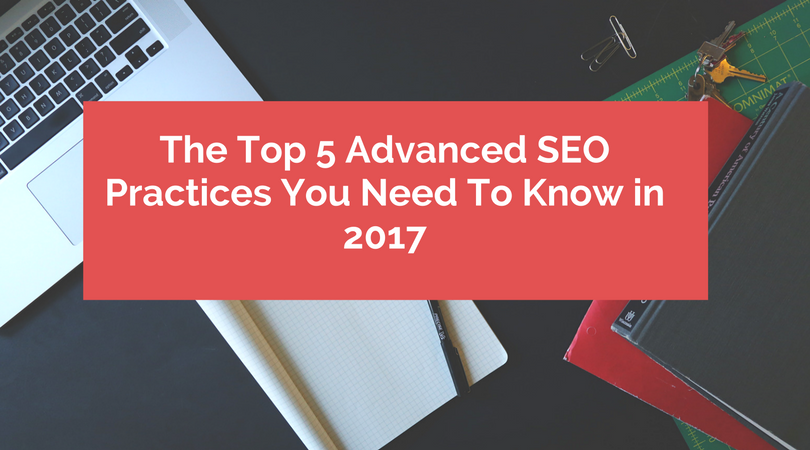 One of the most important considerations when taking your business online is to invest in SEO or search engine optimization. SEO generally involves the use of effective techniques and strategies to drive network traffic into a website by attaining higher ranks on search result pages of popular search engines such as Google, Yahoo!, and Bing. Search engine optimization is a dynamic and evolving art – it simply means that what may have worked well in the past may not be as effective in the present. And with that, it is important for those who work on SEO to continually adapt to the ever-changing behavior of online consumers, to updates to search engine algorithms and other external factors.
To help you in the process, here are the top 5 advanced SEO practices that you need to know in 2017. With enough patience, skills, and practice, you can instantly increase the number of visitors on your website and start gaining profits in no time. For a hassle-free alternative on promoting your site, you may also hire the best SEO services in your area. 
Content Marketing
Keeping a strict quality check for contents in your website is still the best way to drive network traffic. Aside from being free of grammatical and typographical errors, the articles must also be factual, engaging, and up-to-date. You may also consider investing in link building or guest blogging to promote your site. But make sure to put quality over quantity at all times.
Rich Answers
Aiming for top Google Rich Answers is another way of ranking in the search result pages. Rich Answers are short answers that appear on top of the results when users type in a query in the search bar. With that in mind, it is important for you to keep the sections of your content brief and the headings to be clear and straight to the point. Sentences that begin with commands are also more likely to appear on top of the Rich Answers too.
User Engagement
Improving user experience and page interactions is one way to retain visitors in your website and, consequently, gain high SERP (search engine results page) ranking. You may use tools to determine pages of your site that get the most number of visitor interactions and those where visitors immediately leave. Monitor consumer behavior and optimize the pages accordingly to improve user engagement.
Social Media
Never underestimate the power of social media in boosting the online presence of your business. You may include links to your social media accounts or work with popular and related businesses to promote your brand on their accounts. And as always, make sure to prioritize the content over the numbers. You may also ask your followers to share, react, and comment on your posts for a better engagement.
Mobile Platforms
With the rapid expansion of the mobile market, the need for mobile and responsive web designs also arises. Keep the layout simple but avoid sacrificing the quality of the content. Mobile websites that are easy to navigate on and those that are quicker to load are most likely to achieve high customer retention and SERP ranking.