Nowadays, there are enormous numbers of career opportunities and better futures for everyone. With the increase of career opportunities, the number of courses and streams offered in different institutes is also increasing day by day leading to a high competition level among the students. Hence, students, these days are facing trouble to study effectively and efficiently. The reasons also include lack of understanding about the chapters taught in the schools and colleges. This further leads to lack of confidence and interest to study.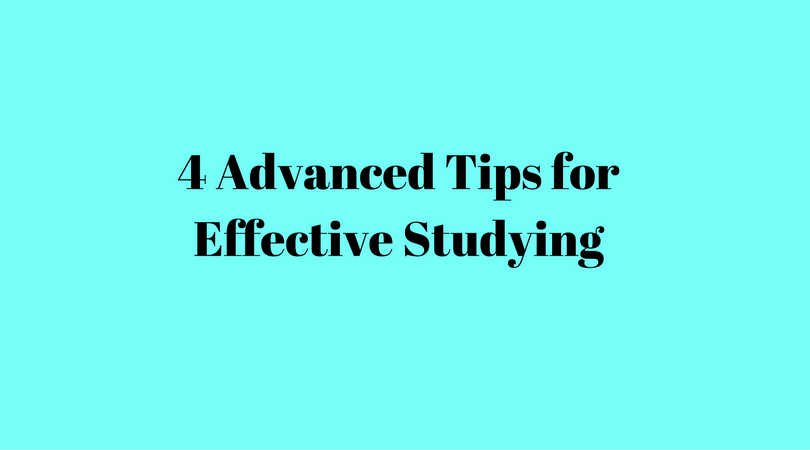 All these issues can be overcome easily if students will follow a good study strategy and stick to it. Understanding concepts and scoring well in the exam is not a difficult task if proper time and focus are devoted to it.
Here are some tips for effective studying to help students do well on the exams:
Make a study routine: It is the most important step to take from the very beginning when you plan to start studying on your own. Plan a study strategy that is suitable for you and try to stick to it no matter what happens. Because following a good study routine on an everyday basis really helps in building a healthy study habit. This way you can enhance your self-study habits which will help you a lot in the higher classes, you will be able to see a greater difference in your performance and results.
Brush up the concepts every day: Believe it or not but doing your revision on a regular basis is beneficial in remembering the concepts for a longer period of time. You should make a habit of covering the concepts that are taught in the classroom on the same day itself. By doing so, you can easily remember the concepts in smaller portions and cover the whole syllabus before the exam, which will be no longer tough for you. Learning difficult subjects like physics, chemistry and maths will be easier than ever.
Consult teachers: After your self-study, if you find a doubt in any chapter then you should consult your teacher and get it cleared on a priority. If you don't focus on clearing out your doubts, then it will keep on lingering and will cause difficulty in covering the chapter further. Hence, students should ask doubts to the teacher as soon as they find it.
Take tests frequently: Students feel nervous when they appear for the exam as they are usually not habituated to such an environment and they tend to forget whatever they have learned just out of nervousness. So to make yourself familiar with such situations, you should take tests regularly. This way you can also assess your performance on your own and can get to know your weaker areas so that you can start working on them. It is advised to take mock tests, solve previous year and sample question papers to get acquainted with the question pattern and marking scheme.
These are some of the study tips that you can follow. But you should keep trying different studying methods and stick to the one that works for you.
Subscribe to BYJU'S YouTube video channel to learn Ohm's law thermal conductivity and much more with engaging video lectures –