OpenNMS is an open-source network management platform that aims to help users keep track of their network status. This software also allows you to fully understand your network's performance parameters, giving you increased control over it. OpenNMS can be utilized by any business that relies on their network to offer services to customers. It's especially beneficial for hosting companies.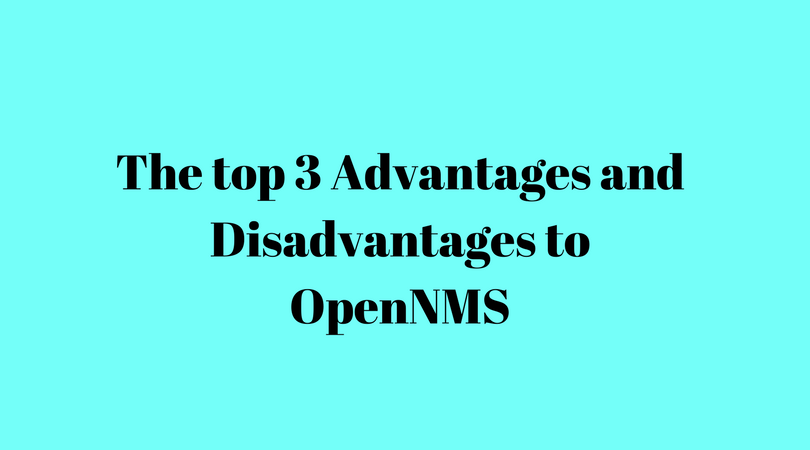 Isn't it reassuring when your customers get to view the impressive performance of the high-speed network you supply them? This platform offers you the power to manage your network as you please. Installing OpenNMS on Ubuntu has never been easier.
Here are the top 3 advantages of OpenNMS:
1. It offers provisioning services
The OpenNMS platform allows you to add numerous devices to your management system using its advanced provisioning system. You can either choose to add devices expressly to the system or submit a list describing the entire range of IP addresses you'd want to be included in the system. Adapters contained in the OpenNMS provisioning system are used to integrate it with other external software that includes RANCID and Dynamic DNS server.
2. Monitoring services
OpenNMS has unique service assurance features that help you determine whether various network-based services are available or not. These monitors range from complex Mail Transport and Page Sequence Monitoring features to the simpler monitors that include TCP port checks and ICMP pings. OpenNMS, therefore, ensures that your network is always monitored. You can also measure and examine the availability of other integrated network resources.
3. Data collection and analytics
A good network management system ought to collect data from various network performance parameters and then analyze this data to establish how well the network is doing. OpenNMS has this exquisite data collection and analytics feature. After data is collected and stored, the software proceeds to graph this data and compare it against existing thresholds.
Here are the top 3 disadvantages of OpenNMS:
1. Delayed alerting
In rare cases, some OpenNMS users have had trouble with the platform's delayed alerts. However, any network management system with a plethora of connected devices will experience some lag in reporting alerts. So it isn't really something to fret about.
2. Non-intuitive interface
Although OpenNMS is easy to install and offers free licensing, the user interface isn't very intuitive and could be improved. Users would first need to take some time learning their way around the ropes. Part of the reason OpenNMS is so wonderful is its array of features that include alarms, automation, and configuration of "path outages". However, all these features can be confusing to a first-time user of OpenNMS. This platform requires a steep learning curve.
3. Limited resources for development and maintenance
Since OpenNMS is a free, open-source software, the developers don't get money from users when they download the software. Sure, it's a good thing for clients, but cash collected from licensing could be saved and later spent on better maintenance and development of this platform. Currently, OpenNMS is managed and developed by a community of coders as well as the OpenNMS Group.