Are  you willing to access all ID`s from one single  application in hand and which takes only less memory? If yes then here is an application software for  you i,e. NIMBUZZ. There  are lots of softwares you can use multiple chatting options with single application but Nimbuzz will surely attract you with its easy accesability.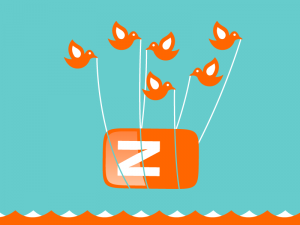 What is Nimbuzz?
Nimbuzz is an Application Software which is used for free mobile chatting, calling and sharing Files Pictures. It has three versions – one for mobile, 2nd one for PC and 3rd over Web. Best one is for Web because if you are not in your pc and want to chat with friend than just login with your username and password on web and Start your chatting with your online Friends.
When you want to use Nimbuzz on any computer, in an Internet cafe, hotel lobby, or university IT lab then Nimbuzz Webchat is all you need to:
Chat, Send Files, Chat behind firewalls,Connect with all friends from: Nimbuzz, Facebook, Windows Live Messenger (MSN), Yahoo, ICQ, AIM, Google Talk, MySpace, and Hyves.
Use any Internet browser (Internet Explorer, Firefox, Chrome) to log in to your Nimbuzz account. No download is required.
Its use is very easy and we can access multiple account with nimbuzz we can access ID`s of facebook,yahoo, gmail skype and many more within a single window. So using Nimbuzz is very easy. Nimbuzz came with a light version for mobile but after its popularity we can use it on Our Desktop/Laptop.
 The application is free to download(for both mobile and PC user) and use. Nimbuzz requires a data connection only for work.
Yes I know after reading this you are egger to download this software on your PC.
So here is the link for PC, Click here to download.
Steps for Setting Multiple Account with  Nimbuzz
After Downlaoding you have to sign up for Nimbuzz. Than sign in with your Username and Password and Set all your Email ID's and Start your chatting with multiple account within a single window.
1. Open Your Nimbuzz with your name and password.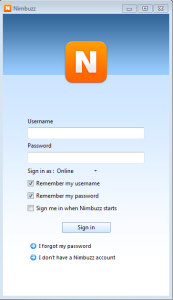 2. Click on Tools – Option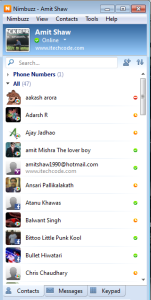 3. For registering your id's Click on Communities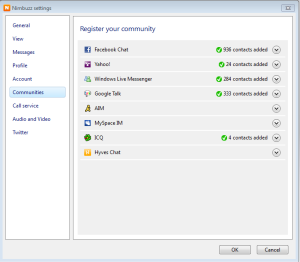 4. Now Just Register your All id(Facebook, Yahoo, Gmail, ICQ, Windows Live Messenger Etc) with your correspondent ID and Password.

5. Now you are ready for chat within a single window. You can access all ID's Chat Option From Nimbuzz. Thanks.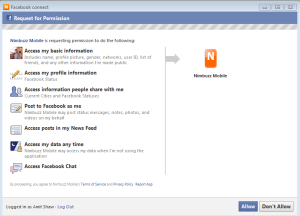 Don't forget To share this.