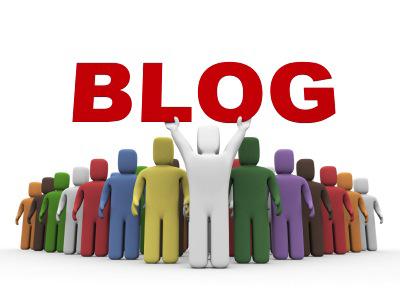 Creating a Blog was a passion for me quite a long. Getting ideas from friends regarding blogging started my journey through BlogSpot & WordPress.com. These are very user friendly for the newbie. From the group of members of FaceBook I got some ideas. There in, friends helped me to get through their own blogs.  I am thankful to them. Out of them special thanks to John Gabriel, Atish Ranjan, Siddesh Patil, Rohit Kothari, Deepak Singh, Hursh Gupta & Kulwant Nagi  and obviously Bloggers Lounge group.
Their encouragement and enthusiasm accelerated my ideas of launching own blog with chooseable domain name. My domain "iTechCode.com" purchased from `Big Rock` through on line. It `s a first on line purchasing :).
Like me if you want to launch your own Blog then you must be aware of "What is Blog?"
Different person's feelings, emotions, daily struggle for existence  can be stored as a diary where you can easily express your ideas as well as thoughts, knowledge to height your brain storming session. You can easily put different pictures to have the Blogs more attractive.
Blog is a specialized website, needs frequently updating, it's written by one person or more. These are written on various topics depending on what is your passion or anything you can think of ranging from Technology, sports, photographs, food to hobbies or spiritual views and politics. Being an I.T student I chose my topic as ` Technology`.
There are many different types of blogs – free hosted blogs and premium hosted blogs and they differ from different platforms example of free hosting platform is a widely known BLOGGER.COM this provides you with blogging tools online for free. And here is an example of paid hosting is WordPress.org this has two platforms- one is  free and the other one is  paid, In case of Paid platforms you can get unlimited tools and good themes
Some More Platforms for Blogging are – Tumblr.com, WikiSpace.com,  Atom.com and WordPress.com. Now choice is yours— to start your own blog.
Follow Essential tips to start your first Blog.
 Be Professional
 Write for your Readers
 Get to know your readers
Read other blogs for Skills and learn
 Don't let the haters get to you
 Offer a full feed RSS
Go with the flow stick to your writing meaning good grammar, spellings etc.
Never rush your post, take time to make necessary amends before publishing it.