Virtual in the sense "the thing doesn't exists" and same in case of virtual machine, virtual machine is a program that provides the virtual hardware and its services which is necessary for running an operating system.
Some most popular virtual machine software's in the market are:
DosBox
Linux-vServer
VirtualBox
Virtual PC
VmWare player
Well in above list i think the vmware is the most handy and easily used virtual machine (as i am using it :D) but you can choose any as per your choice and in this post i am going to tell you about installation of vmware on windows platform.
Step1: Download and install the vmware player.
First you need a copy of vmware player and have to install them don't worry its free.
click here to direct download
As soon as you downloaded that start it installation by clicking its icon.
Here is the welcome screen of installation: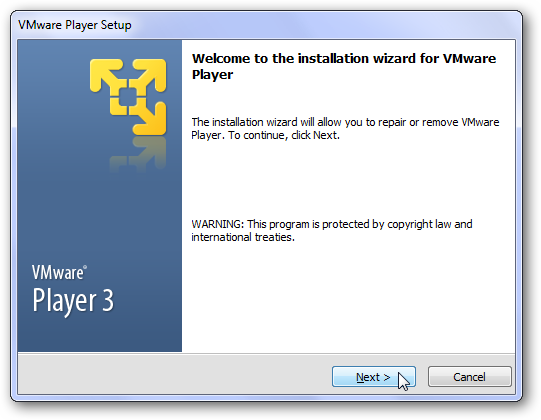 Now click on next choose a path (i think you did these many times) go on next and it proceeds to installation, once it completed then following screen would come.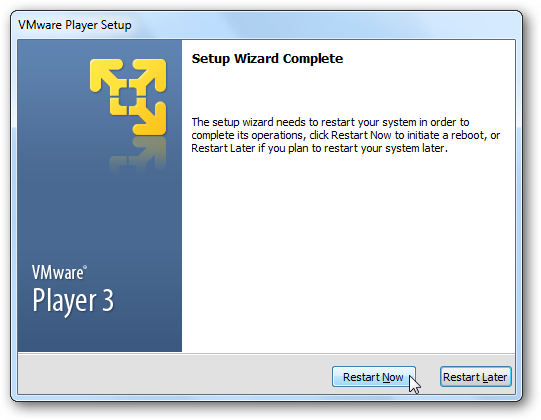 Now restart the machine and once it is rebooted then you are ready to make a virtual machine.
Click on Create a new virtual machine.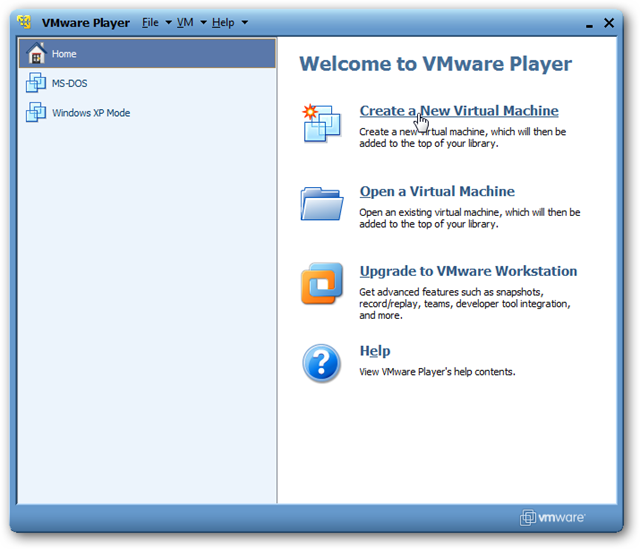 Now this screen would come.
Select the .iso file that you have downloaded as ubuntu os or insert a CD.
Once it detect then click next for further installation screen.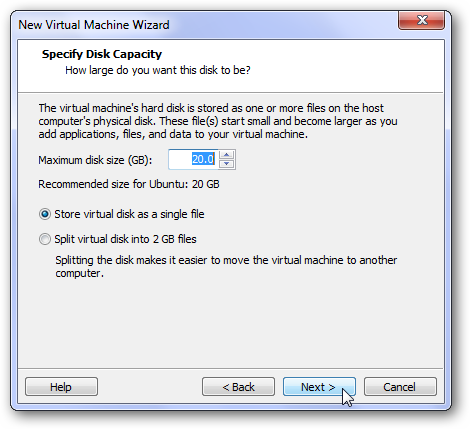 Specify HardDisk and click on first radio button only for better performence.
Now choose user name and password for your ubuntu and be careful on this stage.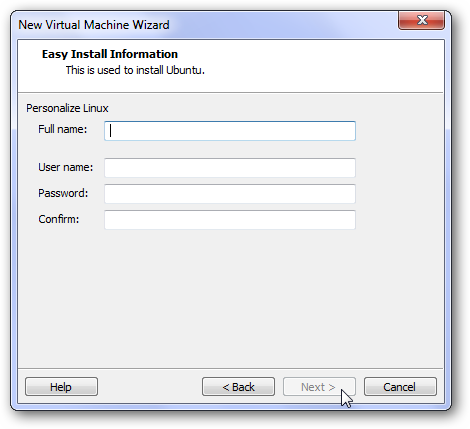 Once you done this then click on next and now it boots , following screen should come.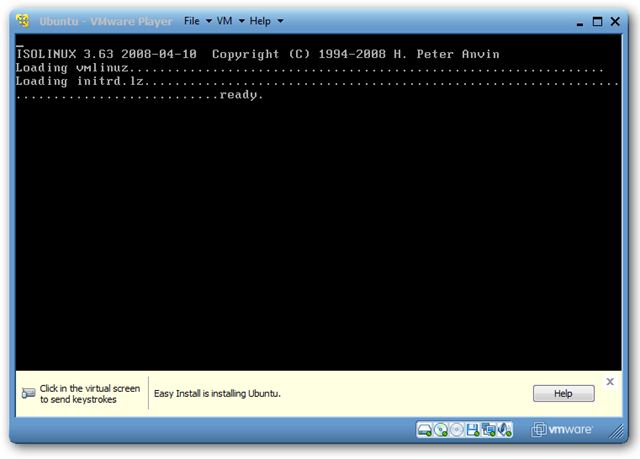 Now after booting it leads you to desktop of ubuntu as shown below.
Here is the video for quick guidence:
Hope this post will help you and leads you to better experience of computing.