If you like the Mac system most and specially its cool desktop (Like me :)) and you don't have much capability to install mac on your system or in your virtual machine then here is the way to get your Linux system desktop as MacOSX.
Read: Virtual Machine Installation and Setup
Macbuntu is an open-source software, designed to transform Linux's look and feel and layout into a Mac OS X appearance. Although Macbuntu is dedicated to Ubuntu Linux OS, it could be used in other OS based on Debian/GTK.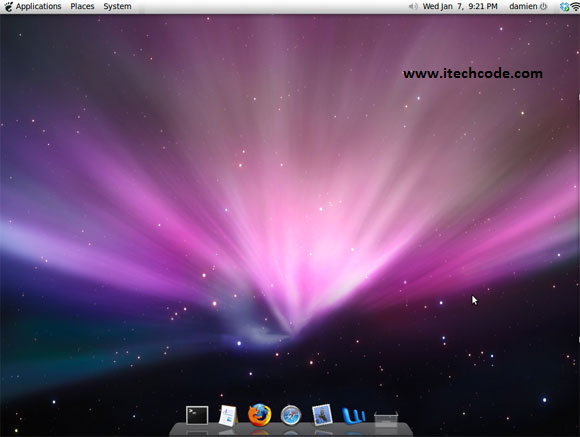 The installation of Macbuntu is very easy and it install in your system in a snap follow the download link given below and installation instruction:
Download the macbuntu from here.
Extract the package to your Desktop. You can do this by right clicking and selecting "Extract Here" from the menu.
Open a terminal and type cd Desktop/Macbuntu-10.10/ and press enter.
Now type ./install.sh and press enter.
Follow the instruction and answer a few questions(given below in snap) and it does all of the rest!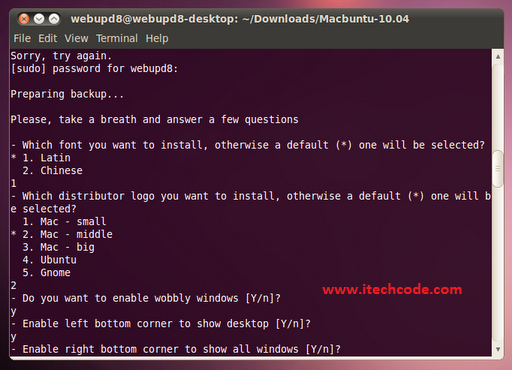 Here you go for your cool MacOSX dekstop……take a look.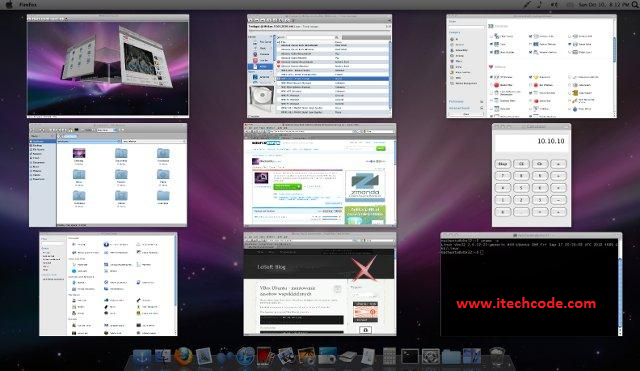 Hope you like this post and enjoy the cool desktop…….!!!