WordPress, The most loved and used platform for blogging in the world. WordPress is best for the Small business owners and Entrepreneur as it is open source Content management system [CMS], perfect for all small business owners, may be the reason for its huge popularity.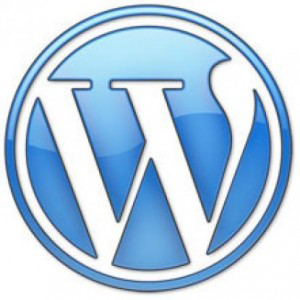 Plug-ins, one of the utmost benefits to using WordPress, provides greatest flexibility to the large number of WordPress users, Plug-in is a small modular add-ons that expand the functionality of the WordPress platform. As a small business owners or entrepreneurs there are a number of WordPress plugins that should be measured "must haves" for your WordPress site.
Plugins might be the only reason which makes WordPress different from other blogging platforms like Blogger or Drupal or Magneto. Though they provide Plugins but they do not have much free version as much as WordPress have. Also Plugins is the only thing which makes me to move my blogs blogger to WordPress.
1. VaultPress : 
VaultPress, a paid plugin, used for an automate the real-time backup and recovery of your entire WordPress site. ValutePress provides full backup from posts, pages, and comments, to the complete WordPress database, including all WordPress settings. VaultPress provides backup and recovery service offering real protection of your WordPress based business or project.
2. SEO Smart Links : 
SEO Smart Links provides automatic SEO benefits for your WebPages in addition to custom keyword lists, no follow and many more things which boost your rankings or help to increase your site traffic. Search engine optimization [SEO] and search ranking is a necessary component to any website, making this type of plugin critical to your online success which no one can denies.
3. Gravity Forms : 
As its name defines, a low cost form service, which allows you to quickly design and post customized forms within WordPress pages and posts. Contact forms are very esestial part of any business success. The membership, marketing for all other types, this plugin will help you to connect with your visitors personally and help you to increase your "Conversion Rate".
4. WordPress Maintenance Mode : 
The much needed plugins when you want to made some change to your blog. This plugins will simply adds one of several selectable splash pages to your website that lets visitors know your site is down for scheduled maintenance for some time. This plugin gives advantage that site Admin can login to WordPress and the normal visitor only will see the attractive "Under Maintenance" page.
5. TAC [Theme Authenticity Checker] : 
TAC, a free plugin which fully scans your WordPress theme, for static links or any other "hidden" links which can harm your business in seconds. The hidden backlinks can make your site a black hat, so better to use this plugin, it gives fully detail help for hidden static links.
6. Akismet : 
The official plugin form WordPress to filter the "Spam Comments. The ultimate plugin to deal with "auto comments" or "Unwanted Comments" which gives only works for SEO Juice, and let them "Delete permanently" from your database. Just find it in plugin directory and signup to Get API key at Akismet.com, Its Free.
7. WP Security Scan :
 The much needed plugin for your site in this spamming world. This plugin simply scans your WordPress from security checks, indentifying virus and much more. Apart from simple scanning, this plugin also provides automated security checks that make a wordpress website more difficult to hack by any one.
All the above plugins can be downloaded from the WordPress Plugins Directory with user ratings, no of Downloads and Some Screenshots, which helps you to see how this plugin will work. All the Best!