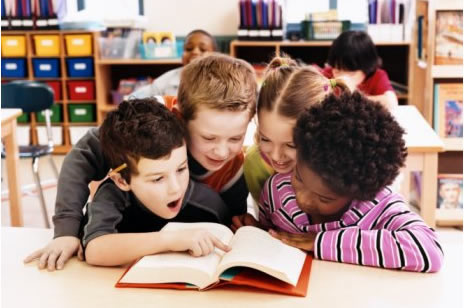 All bloggers say "Content is King". Is it really true? Well, I don't think so..
In my opinion, "Readable content is King" not just content.
Once again saying, Readable content is king – not just content.
What's the use if you have content which no one reads? Is there any use of it? So try to create readable content in your blog.
But, How?
Here are few tips to write readable and great content in your blog…
Write Informative Content: Write for your readers which solve their problems. Readers love to spend their time if you solve their blogging problems and if you have informative and useful content in your blog.
Keep your Audience in mind: Know your audience, know what they want from you. If you know this perfectly then you are on your way. Always keep them in your mind while creating any blog post. Without their acceptance, waste of creating too many posts.
Try to Enhance your Writing Skills: The best way to produce great content is to have better writing skills. It's not that you need to be an expert in writing, but you must have convincing writing skills, keep it simple and effective. The more you practice the more you get.
Important: It's OK if you use technical terms in your articles but try to keep your readers in mind (especially newbie bloggers) and use simple language in your articles.
Blog Consistently: It looks bad if you don't publish your content at regular intervals. Try to maintain a proper blogging schedule to get over this problem. If you once decided a blog schedule, stick to it.
Engage with your Readers: Encourage comments at the bottom of every blog post or story line. Make them to comment easily. The best suggestion is not to maintain a CAPTCHA  in comment box, otherwise your readers will have to call their whole family to type exact CAPTCHA some times ;). So, don't use it except your PR is too good or if you are the authority in your niche.
Note: Even if you use it, make it readable.
Keep your Paragraphs Short: Break your content into short paragraphs and divide them into reasonable length like 3 to 4 lines. Because short paragraphs look appealing to your readers to scan the content easily.
Have a Unique Tone: Have your own persona and try to develop it. You don't need to be perfect to become an authority in your blog, but you need to have reliable persona to win the hearts of your readers.
Choose Relevant Images: Put relevant, catchy or funny images in your blog post which really makes your post worthy. As a rule of thumb don't produce your blog post without having at least one image.
Bonus Quick Tips: Read a lot (the best writing comes from best reading), tell stories to your readers, use humor in your blog posts, write in a unique way which really grabs your readers attention.
Your Turn: It's your turn now. Do you follow these steps while creating your blog posts? Or did I miss anything here?
Do share them in the comment section below 🙂 I would really love to hear them from you.