Now the competition is fierce in blogging arena and you need to be perfect with everything. Yes, Content and Traffic are important but another important aspect of blogging is your blog's look.
Choosing the right look for your Website is the first step towards getting success in Blogging.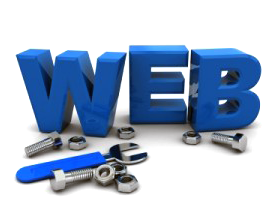 If you want your blog to stand out of the crowd and make it more stable and want to improve the stability of your blog, then you need to work with your blog's looks.
Now, you might be looking for some tips that you need to consider before choosing the right look and if yes, then I would be sharing some factors that you need to consider to choose the right look for your blog.
5 Tips to Choose the Right Look for your Website
Now if we have started talking about looks, then here comes the central and the most important aspect i.e. The Theme you choose for your Website. The point of your theme should be to highlight your content, not to overshadow it. Try looking for a theme which is reader-friendly, looks professional and not too much fluffy. And asking me personally, then I strongly recommend you to go for Thesis.
The Color Scheme you chose with your blog should also tie up with your theme and also your audience. Color of your theme should be attractive and also should be light so that readers can easily read your content. If you are ignoring the importance of choosing the right color scheme of your blog, then certainly you are losing readers.
Because you are having a dark background with brighter text, don't you think you have stare long in front a monitor to understand what's been written on the webpage and this really pisses you off because this kind of color combination is really uncomfortable and difficult to read. I advise to choose clean and elegant theme with a simple and easy to read text fonts.
A SEO friendly Structure of your Blog
After the introduction of Google Panda updates, most bloggers aren't aware about that fact that their blog's theme has also to do something with SEO. Actually your blog's look also affects your Site's SEO. In fact, Search Engines determine various ranking your pages, where Structure and coding of your blog matters a lot.
Like, adding H1,H2 tags to your post titles, browser compatibility, etc. are some factors that influence SEO friendly blog design.
Navigation is another important factor of your blog's design. It is important factor as if there is no easy navigation in your blog, then you won't be able to keep your visitors stay long on your blog, and as such, there would be increase in bounce rate. Some common mistakes that people make are – no labels or categories associated with the article, no options to go to next or previous article, people find lot of ads on your blog, etc. and such factors reduce the stability of your blog and make it difficult to navigate.
Make your blog's loading time Speedy
If you are having a professional looking theme with lot of features and functions which are user-friendly but if it's loading time is too slow, then it's waste of time and efforts because most visitors do not like to visit blogs that have slow Loading time. In fact, it also affects your Search Engine rankings. In fact, a blog which takes too much time to load gets fewer visitors as it makes the reader sleepy and forces them to yawn if they navigate through your blog.
So, I shared some simple things you need to consider to choose the right look for your blog. So, keep in mind these tips as a little attention on these tips would help you go a long way.