The Best and Free Android Apps for Every Basic User
Android has become one of the most widely used operating system for mobile phones today. The operating system was launched by Google. This is the only operating system for mobile devices that can match up with Apple's iOS. The operating system is much faster and easier than other operating systems available in the market.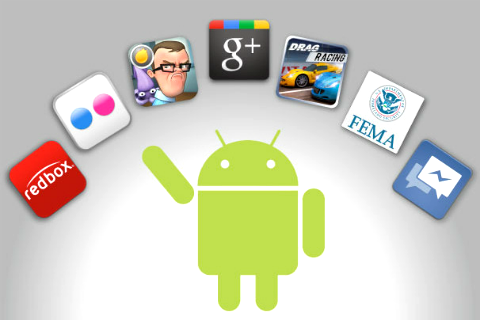 There is a huge demand of Android devices in the market today. The main benefit of buying an Android device is that you get lots of the free application. The official Android market contains more than 200,000 applications. Most of these applications are free. This is the advantage of Android devices over iOS that you get more number of free applications than Apple Store.
Don't Miss: Top 5 Android Smartphones
When you buy an android device, you have to register on Android market to download the applications. There are thousands of free applications on Android market. So, how can you decide the application that is best for your use? You do not have to be confused about the problem. Here, is the list of top 6 extremely useful, free Android applications that you can download from Android market.
1. Google Translate:
This is an amazing Android application(Free Android App) that helps you to translate phrases, texts and documents from one language to another. The application is based on the official Google translation online tool. With the help of this application, you do not need to visit the website for translating text or voice. In fact, you have to run the application and type in or speak the phrase that you want to translate. This is an extremely helpful application that every Android user must have.
2. Where's my Droid? App:
People may not be smart enough these days, but mobile phones have become extremely smart. The addition of new technology has made many things possible for mobile phones. Where's my Droid is one of the addition to the smartness of cell phones. This is a simple application that can help you search your phone, which you have kept somewhere and forgot. If your phone is silent and you have placed it some place that you have forgotten, what can you do. You can search the whole house for that or you can simply text an SMS on your number with the phrase "Where's my droid." The application is triggered on receiving the SMS, and it will give a noisy response. This way you can grab you phone from anywhere you have kept it.
3. Sleep Talk Recorded:
Well, this is a very smart and entertaining application for android users. The application records anything that you do while your sleep. You can find out what you do at the time of sleep. Do you snore, or talk in sleep? You can record all these sounds easily, and probably laugh over them later. The setup of this application is easy too. The application works on the principle of noise filtering. This is truly an amazing application that is meant for all Android users.
4. Shazam:
If you are a music freak, there is none better application than Shazam for you. This application is lot more than a music application. It can be called as acoustically-tuned application. It works on the radio-edit play technology. This is an amazing application that you can download and enjoy.
5. Google Skymap:
The application is for every person that use Android mobile. This is truly a smart application. The main thing about this application is that you can get detailed information about the night sky. The usage is simple. Run the application, and point towards the nighttime sky. You will notice that all the unknown points of light turn into swamped out street lights. The application shows which of the light point a star is and which plant is. The application also shows their names too. It also connects different dots of different constellations. Sky will never be that interesting before the use of this application.
6. Pandora Radio:
Pandora Radio for Android is a superb radio application for Android phones. You can create your own playlist and add songs to that easily. You can ever create your own radio station. This is an extremely useful mobile application. It is entirely dedicated to the music lovers. You can get it for free on Android Market.
Don't Miss: 10 Android Apps for Creating Cool Photos
About the Author:
Chetan Bhawani is a tech blogger, a web hosting analyzer who reviews the various web hosting services, one of them being the 1and1 reviews and gives all the information about the best web hosting in US.