Pinterest Pictures for Your Business: Images that Intrigue the Viewer
More than 12 million people currently use Pinterest and this graphics based platform continues to scale the popularity charts. As the word spreads about this site, more people intrigued by the buzz around it are jumping onto the bandwagon to know exactly what it is all about. It is obvious then that if the platform is attracting millions of users then organizations cannot afford to ignore Pinterest irrespective of their scale of operation. Pinterest differs from other social networking portals we have known over the years as the format of the content needs to be image based. You can also use YouTube or Vimeo videos but the primary focus remains on images as these are instant attention grabbers. This is a battle that entails beating competition by putting up pictures that get maximum repins. Aesthetics matter but there is more to it. Here is how you can go about the process of choosing the right image to carry your business's message on Pinterest.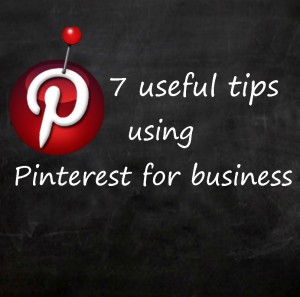 1. Make your web content pinnable
This is the first thing to do before you set out to use Pinterest to get more traffic for your website. Statistics show that referral traffic from Pinterest is giving tough competition to YouTube and Google Plus but to gain from this your site better be pinnable. Add the 'Pin it' button to the content. Make sure you use images on your website so that when people pin the content it builds into something intriguing.
2. Keep the size optimal
Images with width greater than 550 Pixel are resized for uploading on Pinterest. The resized image may not do justice to your campaign to attract traffic for your website. Make sure you size the images appropriately.
Don't Miss: Why Pinterest Booming Like Addiction? [Infographics]
3. Use contests, discounts and similar offers to draw traffic
Discounts and contests are the perennial attractions for people irrespective of the medium used for promotion. This holds true even for Pinterest. Use freely available graphic building and image editing tools to give shape to an attractive, colorful and attention grabbing image that mentions the discount percentage on offer or the contest prizes in bold. Emphasize on ease of participation and a chance to win a product that people look forward to winning. Make sure that the image description has keywords that make it appear in the results when people search for discount or contest related pictures.
4. Connect with the audience
This again is a time tested proposition. Promotional initiatives on Pinterest are akin to advertising in the sense that organizations seek to connect with the people through this medium but the manner in which you go about doing this needs to be subtle. Every advertisement need not brag about the product and can seek to connect with people through an emotional message or something through which people can identify with it. The same holds true for images on Pinterest. Make sure that the images you pin carry the links to important pages on your website. Talk about a hassle people often face. Link to the pages which offer solution in the form of products.
5. Adapt aspects of your business into a graphical format
It is not that difficult. In fact, you can tell intriguing stories of your business through pictures. Capture aspects of your business that have an aesthetic appeal. Create pictures that give insights into the working of a particular business domain. Present it as an exploration of something altogether new. Emphasize on the novelty of the idea.
6. Build interest and grab attention
Give a humorous take on your business through the picture. People love humor in all forms. It has a greater appeal than a message that seeks to inform and educate. Let your creativity spin a copy that has the persuasion power to get repins.
7. Use keywords
Use keywords in the title of the images as well as in the description. This helps you get targeted traffic. In case you have different product lines, emphasize on segregation and work on separate image based promotional campaigns for the different product lines. Use separate pin boards and specific pictures.
Even for a platform that emphasizes on graphics and aesthetics, your focus should be on getting traffic for your website and the subsequent conversion for sales and revenues. This implies that your message should not be lost in the overall appeal of the image. Make sure that your business and the message you wish to convey occupies center stage. Bring clarity into your message and mold it into a graphical format to make its appeal work in your favor.
---
About the author: Alia Haley is a blogger by profession. She loves writing on technology and autos. Beside this she is fond of cars and fancy accessories. Recently an article on paul jr designs bikes attracted her attention. These days she is busy in writing an article on Skype apps for windows phones.