Hello everyone. I want to share something special today. Surprised to hear this? Oh! Don't be!
Now you must be thinking what's so special today! Right?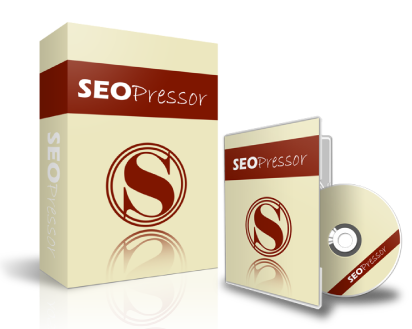 The day is indeed very special for iTechCode. The reason being the date – 16th June! Today iTechCode turns 6 months old. So today is iTechCode's 1/2 birthday.
iTechCode has achieved so much in this very short time which is beyond my expectations. When I started the blog, I definitely had some target in my mind. I am happy with the way the blog has grown in this six months and here are a few stats I would like to share with you:
Started: 16th December 2011.
Domain: Purchased From BigRock
Hosting: Hostgator( Baby Plan)
Theme: Genesis with News Child Theme
Google Page Rank: 3
Alexa Rank: 19,858
mozRank: 4.64
Total Posts: 180
Total Comments: 2428
This could not have been possible without your support. I thank you all from my heart. Keep visiting. Keep supporting. Thanks.
Now here is one more good news! We have something to give you on this day! We are organizing 3rd Giveaway today.
GIVEAWAY PRIZE:
Total 3 winners will be selected.
1st Winner = SEOPressor for Multi Websites = Value $97 
2nd Winner = SEOPressor Standard Version = Value $47
3rd Winner = SEOPressor Standard Version = Value $47
General Giveaway Rules:
How to Enter the SEOPressor WordPress Plugin Contest? 
Duration of Giveaway: Starting at June 16, 2012 to July 01, 2012 . Winner will be decided on 01 July, 2012.
Winning: Very Simple, To Win/Enter Giveaway, a reader should follow the Rafflecopter and post a comment (Quality Comment) with email.
The chosen winners will be contacted by e-mail; therefore, make sure that the email id is valid. I will wait for only 48 hours to receive responses from the winners. If anyone does not respond within that time frame, I will have to select another winner. Winners will be announced on 1st July 2012.
We hope you win, and wish you good luck!
P.S. Get in our email list to get updated whenever we publish new cool giveaways (use the Subscribe box on Top Sidebar or Page).
Winners
Chitraparna Sinha : 1st winner got SEOPressor for Multisite.
Erik Emanuelli : 2nd winner got SEOPressor for Single Site. 
Hari Narayan : 3rd winner got SEOPressor for Single Site.
My heartiest congratulations to all of you. Thank you for participating. I expect many more participations in future.
ITC is going to organise many more Giveaways shortly. Please stay in touch. Subscribe Our Feed. Something more exciting is waiting for you. Stay in touch!