This is a Guest post By Arbaz.
Blogging has found its way through the masses in the world. Every person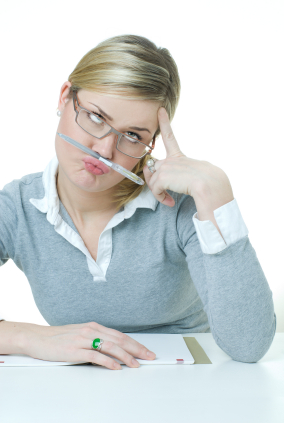 related to the online world uses this effective medium to communicate with the people. Also there are many blogs that earn people a full-time income. On seeing such successful full-time bloggers, many people dream of becoming like them. Becoming successful isn't hard but not easy either. Just a little dedication and a managed approach and bang; you will become successful. Creating a blog is child's play. You will have a blog up and running within minutes. But promoting your blog and getting some ranking is a little bit tougher. As I said earlier with a little dedication you will be a proud owner of a very successful blog.
Don't Miss : 5 Simple Tips to turn out as a Successful Blogger
The most important tactic to promote your blog is blogging on other popular blogs. This is termed as "Guest Blogging". Search around the Internet and you will find every blogger will emphasize this topic to market your blog, gain some essential back-links to improve your ranking and gain some amount of traffic flow. This topic is concentrated purely on how you can get the maximum advantage from guest blogging. Below I have mentioned some points that you should consider when you decide to guest blog.
Things you should keep in mind :
1. Select a blog where you want to guest post.
The first thing you must do is sit down in front of your computer and find some of the best blogs of your niche. By selecting the best and the most popular blogs, you will nurture a sense of comfort that whenever you post on that blog, it will get promoted very well and thus you will get exposure to the optimum level.
2. Socialize with your host blogger.
Once you zero down on a blog, the next thing you should do is socialize with your host. Comment on the blog posts, share it in your social network and give your feedback about the blog. By doing this, you will compel your host to consider your guest post. He will take you seriously whenever you approach with an idea. But don't over-socialize. Don't make stupid comments, don't try to butter him up. Your host is a much experienced personality and he has experienced such things many times. So don't try to butter him up, just be natural, be yourself and you will create a presence of you own.
3. Produce a killer article.
Now it's time for some real action. This is the only thing that will tell you whether your article will be accepted or not. You should present a post that is unique and related to your host blog's niche. Don't rush into writing one. Stay calm and pen down the best post. Even if your post has been approved and has gone live, only the content of your post will decide if it's going to be viral or not. So try to produce the best.
4. Promote your guest post.
I love this part very much. The promotion thing has always excited me. You promote your own blog post on various social networks, right ? Would you then leave your guest post like that ? Of course, your host will do all the promotion in different social networks, but what about your social circle? Will they ever come to know about your achievement? No. So share it with your friends. (Show off, that's what I do).
Don't Miss : How to Promote a Blog with Social Media?
Keep these things out of your mind :
This a much popular blog, why would it accept my post ?
Never ever think like this when you are selecting a blog. As I said earlier, create a post that will compel your host blog to accept it. Remember one thing, the owner of the most popular blogs are looking for some unique, quality content as a guest post. What's your blog's ranking? How old is your blog? Blah, blah, blah …. They don't consider such idiotic points and neither should you. There may be some bloggers taking the above points into consideration, but if you have approached them with an awesome post, then your post will overshadow the above points and your post will go live.
They won't come to know if it's copied.
Ha, if you think that you will get away with such tactics, then I should say you are not meant to be a blogger. This is a thing that many unexperienced bloggers think when they guest post on other blogs. In which world are you living? Your host blog is a much popular blog, right? And so will be its admin. Thus to maintain his popularity and reputation he keeps a track on tons of other blogs' activities. So, don't ever think you will get away with a copied post. He has much experience in all such stuff, and he will tell you if it's copied or not by just reading your post.
Final Words :
By following the above points, I guarantee you that you will hit the right spot. You will see your post go live. What else do you want then? Once your post is live, keep a track on the comments and reply to each and every comment. This way you will create a positive image and you will get the maximum exposure.
Try to fit this line in your mind 'First impression is last impression'. So write your very first post as if it is the last. And bang, your next post will get accepted even faster.
Image Source : VirtualSocialMedia.