This is guest post by Michael.
Do you like twitter?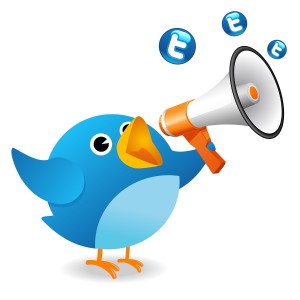 How successful are your tweets?
I started using twitter in 2010.
But I didn't realize how powerful it was until 2012. I could tweet whatever idea in my tiny head then.
For 12 whole months, I got 102 followers only. How pathetic.
I don't know how good twitter has been to you, but I'm sure a lot of people are asking questions about increasing followers and driving traffic from twitter.
But I know what works now – and within 2 months, I implemented simple 3 tips, increased my followership to 550 and started getting traffic from my tweets.
I'm going to be strict here. There are several ways to increase twitter followers, but what's the essence if your current fans don't visit your blog.
Isn't it better you engage the people first, then, add more targeted people to the cabinet later?
If you're with me, here are 3 simple ways to attract targeted traffic to your blog using twitter:
1.     Don't be desperate
Do you know why people make mistakes and hinder their growths? It's desperation. When I first came to twitter, I thought sharing news stories and blog posts would bring thousands of traffic and engagement to my site.
But I was wrong. Take away desperation from your marketing, no matter the platform you're using.
When you're desperate to drive traffic now, now, now, you will fall prey of writer's block continually – no tweetable idea. You're not supposed to share every post with followers. Only posts that can help and provoke them to action are necessary.
Desperate people even post get-rich-quick affiliate offers, with the hope of earning decent commissions. What a pity!
2.     Don't discourage followers
A lot of people who market on twitter don't even know how the followers react to tweets. You see, you've to be very careful with the message you pass across.
Twitter is a great platform to build your brand, but it can as well destroy your business if you tweet spam and junk messages.
You've to avoid some words which don't show credibility or value. Never include "Buy Now" or "Win Now" on your tweets.
It's similar to spam in email marketing. And for goodness sake, twitter isn't meant for direct selling, it's a marketing system which can be used to channel prospects to a particular page.
Successful bloggers don't sell at twitter, they simply network and engage followers – you should do likewise.
3.     Don't tweet blindly
The worst mistake bloggers make on twitter is to tweet blindly. If you shared a quality post with followers by 12.30pm, how did you know that your followers were logged then?
Oftentimes, we forget that time varies at different countries and continents. For instance, the time in United States of America right now is quite different from that of Africa or Asia.
Before you tweet a post or event, be sure of who is getting it and when. So, how do you know when they're logged on?
You've to study, test and conduct a survey. Whatever strategy you're using to get data from followers, be serious about it.
When I discovered that my followers are often logged in by 3.00pm, the number of retweets I get increased. Targeted traffic and sales also increased. That's the beauty of 'knowing.'
Take this home
Shh…tell no one what you just read. Log in to your account and ask a simple question. If you've attained a level of trust prior to this time, you'll get comments and response.
Whatever data you get from followers are priceless – invest into it and begin to reap the rewards of twitter. And if you want to grow your blog's traffic and income, click here!
Photo Credit: SamedayTranslations.