People usually say that they are busy with lots of stuff. Despite some tips about time management, some are still struggling on how to fit things to their schedule. And the more they worry about it, the less they become efficient.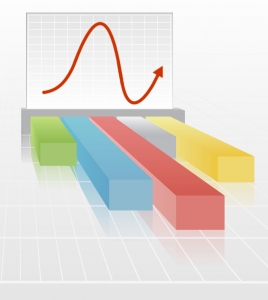 Here are some tools that can help you cope with usual online challenges.
With lots of things to do online, managing different project and tasks can sometimes be overwhelming. One way to solve it is to have a social intranet and single workspace in one. This can be made possible with Bitrix24.
It is promotes quick and easy collaboration between members and if you have less than 12 employees, you can enjoy it for free. Amont the powerful features available are free CRM, free task manager, free online storage, planner and more. For bigger group, you can check the service plans suited for you. This will enable you to add unlimited number of employees and enjoy premium features.
One way to organize things is to free up your schedule and prioritize things. But if you have lots of things to do, you really need a more powerful to-do list tool like Toodledo. It is a free online tool which can improve your productivity through the different features such as hotlist, alarms, and online to-do list. You can access it wherever you are which makes organizing tasks and collaborating with others a lot easier. It is also highly customizable and support importing of your existing tasks.
A business also needs a remarkable name to be easily recognized and remembered. If you're looking for a naming service that can help you get the domain name and slogan that you really want, you should check out PickyDomains. It is a risk-free naming service which has lots of creative contributors to give you some naming suggestion. You will just pay once you've picked the suggestion that suits your taste therefore, you don't have to worry about your money being wasted or some unworthy investment. Picking the quality domains with PickyDomains also ensure that you can save time, money and effort. Instead of worrying about the names, you can do something else for the company or for you online business, thus, making you more productive.
Yugma is an ideal online tool for web conferencing, online mettings, desktop sharing and collaboration. Yugma Free is the free version to try which will allow you to host a meeting and invite 1 attendee with 30 minutes meeting limitation. During this period, you can explore all the features of Yugma. Yugma P series is for customers who want to get more out of Yugma. It allows real-time collaboration with white board and annotation tools, mouse and keyboard sharing. It also supports instant changing of presenters. To be more productive, you can use Yugma to schedule meetings and send invitations in advance. You can also share files securely and record your webcast for playback purposes.
When working for a company, you always want to effectively manage the resources. You use tools to save time, money and effort. One online tool you can use if your company supports work relocation or traveling is JetRadar. It is a meta search engine that can crawl through 35 agency and 728 airline sites to check for the latest, cheapest and best deal possible. Unlike other airfare price comparison sites, JetRadar provides complete information and lots of cheap options without missing the promotion from popular airlines. As you book your flight, you can definitely save lots of money by taking advantage of airfare discounts and promos.
6. Vyew
Business meetings will always be part of your schedule. But sometimes, the challenge here is the availability of attendees. At times that business offices are away, there is a solution to conduct a meeter wherever you are. Vyew is an online tool that allows people to have real-time meeting and it also supports files and video-sharing. No need to worry about conflicting schedule and places to hold a meeting. You can do it online without thus saving you time, effort and money.
It is important to measure one's efficiency. While there are performance reports that can give you an idea about it, sometimes, it is better if you can track your daily activities. Improve your efficiency with RescueTime. You can take advantage of the RescueTime Lite because it is free for everyone. It is known to be effective web-based time management and analytics tool that provides reports and graphs about your daily activities. There is even a feature available for RescueTime Pro that can block distracting websites.
Aside from the above-mentioned sites, you can still find new and interesting sites that can make you more productive online. Feel free to comment or share about your latest discovery.