Would you like to make at least $500 every single month?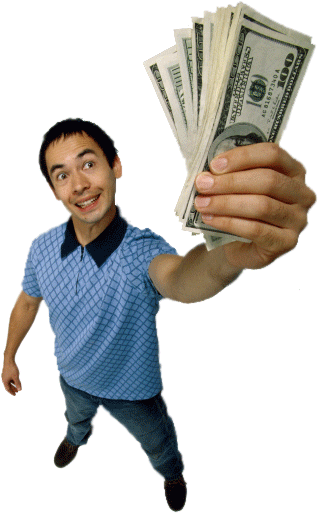 Well, this post is going to show you the 7 steps to get started. No fluffs, it's brief and doable.
You should pause whatever you're doing right now and read this. Yes, baby!
If you're a blogger or writer, you know that money can be a source of motivation.
When I wasn't making any money from my blog, I was about giving up, but a friend said something to me.
"Michael, why don't you promote affiliate offers, using content marketing?"
Guess what? I actually did, and it was as if the door of success was opened.
Money started rolling in like a broken ATM. And I want to share my 7 steps with you. Do you want to write your way to BIG money online? Visit content marketing blog.
That's the overview. Let's eat the real meat. Ready…?
1.      Step one: Mind your business
I'm convinced that 88% of bloggers are wasting their precious times on social media networks.
My concern is, what exactly are we doing with all the noise? Sure, social media marketing can be effective, when you understand the pros and cons. Apart from that, it's a time waster.
If you want to make $500+ monthly with affiliate marketing, you've to put your endless social media meeting on hold. It's high time you mind your business.
Facebook, Twitter, LinkedIn and Pinterest are owned by individuals like you. When are you going to build a resource, a product that solves a specific problem?
But I'm not against twitter, after all I've 564 followers who always retweet and enjoy my contents. Use these networks if you're ready to learn the tenets, or build relationships before selling to them. But for now, just mind your business. Period!
2.      Step two: Select a hot affiliate product
Our goal is to make $500+ monthly from affiliate marketing. Believe me; it's going to be hard work on your part.
You'll start by selecting a hot affiliate product. Rather than select a "hard core" make money product, I'd prefer you go for blogging blueprints or membership site.
75% of your audience already has a faceoff with 'make money e-books and programs.' There are other hot and helpful products from credible bloggers.
Make sure the commission is good enough. At least you could earn $20 – $50 per sale. Anything less than this, might not cut in.
3.      Step Three: Create a landing page
The purpose of creating a landing page is to capture email leads. The last time you were promoting an e-book, software or a membership site, did you try to sell to a stranger or a reader who just visits your blog?
I'm sure you've done that. You'd agree with me that's it's the most difficult thing to do. Sure, if the product is that good, and the reader is desperately looking for quick answers, you could make instant sale. But it's on rare cases.
Take the easy route. Create a landing page; give away a free valuable report. Capture reader's email address and name (for personalization) and then do something about it.
4.      Step Four: Write epic content
In this challenge, you want to make $500+ monthly using content marketing. It means you've to write epic contents to serve the audience. Guest blogging is the only way I've seen to generate instant traffic, which usually converts.
Guest blogging has grown my blog from 53 email subscribers to over 1372 in 5 months. So, how do you write this epic posts? I just wrote a detailed post on how to write epic shit. Read epic shit now.
5.     Step Five: Send out 7 days email course
If you can publish 5 – 10 guest posts weekly, and send the traffic to your landing page, you'd have built a list of 100 – 300 by the end of the week. Hmm, it's not a guarantee, but you get my point.
You may not realize the potentials of landing a guest post on a popular blog like Bloggingtips.com or problogger.net, which can send over 200 visitors each to your blog immediately.
On your resource box (author bio), link to your landing page twice to capture email leads. Don't worry about your blog pages. You'll refer subscribers to your blog later on.
Now, set up an autoresponder account. Schedule a 7-day email course to educate your subscribers about the product you want to sell.
But don't sell a thing during the e-course training. But arouse curiosity. Create anticipation with your words.
Always tell your subscribers that you'll send the best product that can help their business. Make them look forward to it. It's magical, really!
6.      Step Six: Pause for 5 days, send an affiliate offer
Don't complain yet, it's time to make some money. By now, your subscribers already know you and what you're worth.
The quality e-course trainings you sent to their inbox have been fantastic. You didn't ask for a dime, but naturally, they want to reward you. They want to reciprocate the love. They want to buy from you.
So, should you send the affiliate product you're selling on the 8th day? NO, NO, NO!
Don't do that yet. Hold on for 5 days. Don't even send a single email to remind them. Just after the 7-day training. Pretend as if you've forgotten about your list. Guess what you're doing?
You're building up anticipation. Your readers are probably looking forward to the product. They can't wait to pay with their credit cards.
7.      Step Seven: Email the long-awaited affiliate offer
All right, on the fifth day, you can email the affiliate offer to your subscribers. You should get the newsletter email ready before that day. This would calm your soul, and prepare you for success.
Nothing fancy about the email. Say a few things about the product and introduce a single call to action link. A link that says, "Click here to visit site" or "download your copy here" is powerful enough to get massive clicks and sales.
Make sure the affiliate offer has a professional copy. Don't be tempted to promote get-rich-quick schemes. If I were you, I'd focus on recurring affiliate programs, so that I can earn monthly commissions from the same customers I referred today.
So, can you make $500?
I can imagine the thoughts flowing through your mind right now. You truly want to make money online, as a blogger, but probably don't know if this is right for you. But why don't you try it? It's all boils down to action.
There are no secrets to making money online – just action and confidence. Do you want to develop confidence as a writer or blogger, see this!
Photo Credit: free-press-release.com