If your savviest marketing members are still prioritizing traditional media campaigns (print, radio, television, etc…) while your newest staffer, a recent college graduate, is handling the online ads, it's time to reconsider your approach to marketing. Even if your business doesn't have a marketing team, it's definitely time to steer your resources toward building a social media roadmap, one of the most essential ways to market your products or services online. Not only is a social media campaign effective, it's cost-effective—far more than traditional media campaigns.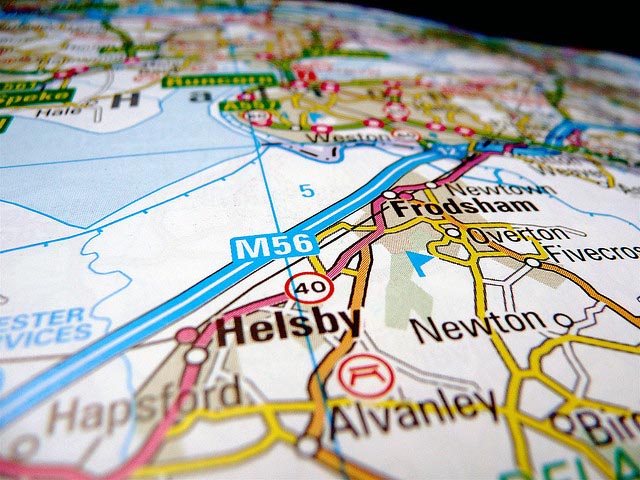 Image Source : Scorpions and Centaurs
Set Marketing Goals
As with any marketing campaign, goal-setting should be part of your plan. Begin with research. Tell your team that 75.6 percent of the U.S. population (239 million people) are internet users; Facebook expects to see itself reach 900 million users this year. Unless you're running ads during the Superbowl or the Olympics, do you think you have the potential to reach this many people? One of your first goals should be to set up profiles on the major social media networks—Facebook, Twitter, Linkedin, etc…Then, establish a routine for checking in to these sites to frequently to update statuses, product information, events, etc…It helps to extend your company's reach by extending your network with goals that support growth, which is an important step toward growing your clientele base.
Don't Miss : 4 ways that Foursquare can help your Business
Create Profiles that Enhance Your Brand
To use social media sites effectively, it's important to create an appealing profile that supports brand recognition. Your profile is like a perpetual commercial for your company. When people click into your profile, what to you want them to see and know about your company? You don't want to provide dense information or viewers are likely to shy away from an intense read. Yet, you should include essential information about who you are and what you do. Once you successfully create your informational page, you might consider adding photos of your company and products. Be sure to use your company logo as your main profile picture in order to build on brand recognition.
Be Socially Savvy
Once you have your profile together and you begin to build your social media network, you'll need to establish an effective means to communicate with this group. Vary your messages so that people won't begin to tune you out. Posting repeated updates even on a daily basis is fine so long as you share information that is relevant to your readers. Ideas for status updates include sale information, company changes, introductions to staff, product reviews, useful consumer statistics, etc…The key point to remember is to remain tuned in to your network by posting regularly.
Don't Miss : 5 Interesting Ways To Master in Social Media Marketing
More Communication Tips
You can also stay on your network's attention radar by posting pictures, videos, or even useful tutorials. Blogging has become more and more important as companies try to boost their online presence and increase their rankings. Your company might assign a blog to a talented writer on your staff or you might even consider a sharing the blog among many staff members.
Monitor Your Marketing Efforts
Fortunately, many websites make monitoring your profile quite easy. Facebook Insights, for example, allows you to see daily and monthly statistics of how many people view your page and interact with your posted information. You can easily export this important marketing data into your own spreadsheets. You can also learn the demographics of your network in order to see both your strong and weak areas when it comes to marketing.
By developing a social media roadmap, you can navigate between all the major sites and seamlessly grow your networks by communicating effectively on a regular basis. Since social media sites are free, you also have a cost-effective avenue to literally reach millions of people. Of course, it takes time to build your network, but these sites offer the possibility to directly communicate with a large audience far more cheaply than other media forms. Discuss your ideas with your staff and begin to move toward a prioritized social media marketing campaign.