In most stories, I know. It is not a hard thing to catch tons of subscribers in case you've an established blog, a blog which convince readers to be subscribed, a blog which is a brand and people trust on it so subscribe to it. Here my post consists a list of things that you can do to ensure your mailing list subscribers won't be bored or nor they'll want to unsubscribe ever later from your list. I'm sure! But, neither I guarantee nor I promise for anything (never).
So, let's get ready for some hot tips that can turn your list to a Super list ;-).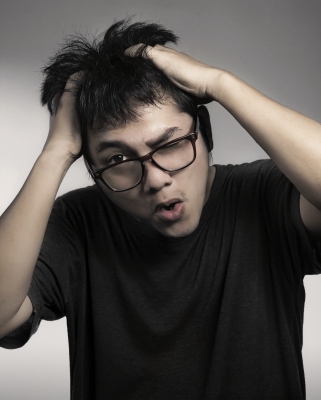 What Subscribers LOVE?
The first thing, I do and recommend every List builder is that make sure you're sending what your subscribers expect from you, love and it is something worth reading. Then, thing comes to mind is how you can know? What subscribers want? At first go and examine your blog audience what they're type of? Are they bloggers? Or techies? Or very ordinary people who love reading interesting stuff. Run a poll on your fan page or profile and ask your friends what they love reading? In most cases it doesn't work. Because of Damn EdgeRank (facebook algorithm) now! still if you've good score and interaction with other facebookers, then it will. Or run poll on your own blog. Or try to know what your commentators are. If right content is sent to right people, on appropriate time you're done with first main step towards success via email marketing.
Don't Miss : How to start building your email list like a Pro ??
Always LINKS
Running Campaigns only when you publish a new blog post is a good practice to notify your others about post. But sending emails only such times can make your blog readers know Why YOU Sent! Sorry, but they'll start thinking that your email arrives for the sack of your own benefits. Don't do this! But, also send emails whenever you've something to say, you want others to know, you want others to benefit from. Send emails when you've any thing interesting. Send effective tips, tricks and other things to subscribers. Not only, when you've published just another post. Observe results after trying this simple tip. Though, it's a human nature that everyone thinks about their own profits only but I suggest you not to see what you get, but what you offer! Always links offend, occasionally works.
Don't Miss : Top 25 Email Marketing Tips
Nothing Interesting
Once again. I'm against, what you send from your own blog only. If you find anything interesting (even if doesn't belong to your blog). Share this with your subscribers. You've to put your valuable knowledge in your newsletters, and have to deliver it on a regular basis but always be sure it's something worth reading and subscribers will be interesting in that. Success will be there if you're concerned about your subscribers, not about yourself.
Maintain a Schedule
What's the time usually you run a campaign? Is it only when you publish something? Ah. Then, soon you'll be counted as a loser in Email Marketing field because you've no schedule or plan to manage your newsletter. A schedule is immensely required not only for your email newsletter but also it is the key that decides whether you will get it done right or it will be a failure. Same like there was a schedule in your schools days, according to which things are done on a particular time like recess, bell time (when school starts) etc. Think, what if there would be no schedule in a school? Wouldn't all things be a confusion? Same rule of scheduling things applies to everything that comes to our lives.
That's all those things that I think are out there can be done to ensure your subscribers won't think of using unsubscribe link ever. Do execute what you have read here, if things are not done even after knowing that they are needed then reading them won't be advantageous.