If you're a successful writer, than you can be hugely successful blogger and If you can't write well than you should learn it before starting a blog.
A great writing skills can easily capture the readers heart and mind and will make them stick with your blog and read more of your work.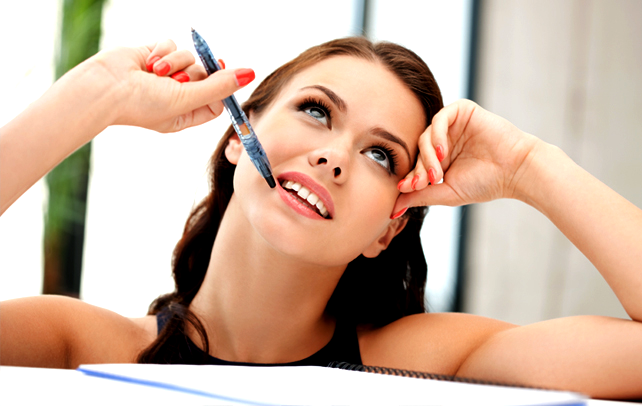 The feature of a great writer is they're able to compare the non-compare things through ones writing and It's not only about the grammar and punctuations, but also how you visualize and present the situation.
To be a good writer, you need to be a good reader first and that's the biggest secret of improving a writing skills.
Here I'm going to share 5 tips to write better.
1. Writing Is not easy:
You must keep in mind that writing isn't easy, but I believe If you love writing than you're going to work hard at it to be the best.
You won't always be happy with writing, but the people that excel are those that learn that writing isn't easy.
Learning writing and the things like grammar, punctuations adverbs etc need a lot of practice (A lot of!) and practice won't be easy.
Don't Miss : 5 Killer Tips To Concentrate On Writing And Nothing Else
2. Never hit the backspace when writing:

If you stop every second and proof read the last paragraph, I'm sure It will take more than five hours to complete an article no matter how fast you type.
Do not worry about all the mistakes and editing until you complete the article or until you've reached the point where you're comfortable enough to go ahead and start the editing process. It will also help you to improve your productivity.
Don't Miss : 7 Great Sites To Increase Your Online Productivity
3. Not to set a schedule:
Writing is a natural process and the right words will come anytime even when your passion for a topic can no longer be contained.
Whenever you set a schedule for your new activity, you usually end up failing to keep your new commitment. If you've set a posting schedule for your blog than It's good but doesn't mean you should also set a schedule for your writing.
Don't Miss : Importance of Scheduling Your Blog Posts
4. Don't take yourself too seriously:
When you're out of ideas and when you think you can't write, than not to take yourself too seriously. You should not get stressed out when you think you can not decide what to write about.
When you think you couldn't write anymore and you're stuck, take a break because It helps to re-energize your mind. I take a break of one day every week and when I return I'm a lot more interested in writing.
I have heard a lot of times that quality beats quantity all the time, but taking yourself too seriously will kill your all good writing
5. Don't just hit publish:
Other than re-checking your post several times after completing it, you should leave it for at least one day. Just go and do something else after you complete your post.
If you always hit publish after writing your post, there will always see something on your post a day later thinking "I wish I had added this instead of this or I wish I had changed that to this".
So, don't just make your post public just yet, wait for at least a day before publishing it. I'm sure you'll be able to make your post more better.
I would like you to share your tips to improve writing skills below in comments section.