Dropshipping is a great business you can start from home.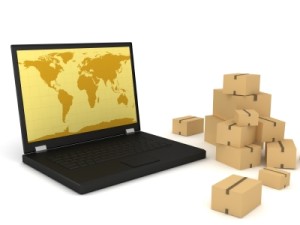 It doesn't matter whether you're referring potential customers to a CJ pony parts, automobile accessories or internet business products; the bottom line is to understand how to run the business.
If you're used to affiliate marketing, you should know that it's all about earning commission from every prospect who buys a product through your affiliate link.
Therefore, dropshipping and affiliate marketing are closely-tied together.
You can apply the same affiliate marketing strategy to your business.
What is Dropshipping?
As a dropshipping agent, your duty is to accept payment for an order. Then, you'll send the buyer directly to the manufacturer, who can deliver the product and arrange for the shipping.
As you can see, this works like affiliate marketing. At both business models, you're not the seller. The seller is the manufacturer or product owner and you've to do your best to represent the product owner well. How?
By using content marketing, you could easily reach thousands of potential customers even in your local cities and make a living online. I'd like to share 10 strategies that can increase your earnings as an agent.
1.      Register a keyword-rich domain name
When starting out as a dropshipping agent, you need to set a long term goal. It's never a hit-and-run affair. You've to envisage what the future holds; how the business can grow to become a system that you can supervise.
A keyword-rich domain name is vital. Google and other search spiders can quickly index your new site and send free organic traffic to it.
A good domain name can also be memorized by your target audience easily, which is an edge in this competitive niche.
2.      Design a professional website
How best can you utilize a keyword-rich domain name, if not by designing a professional website around it? The best medium where potential customers can reach you, and explore your awesome products is through your website.
Or better yet, a blog hosted on your own domain name. These days, it's easier to get a dynamic website up and running in about 15 minutes. Thanks to WordPress and their content management system. The CMS is both flexible and easy to use.
3.      Outsource content writing
Now, the web is primarily powered by content. The content isn't limited articles and blog posts. Videos, podcasts, slideshows and other content formats can do wonders for your dropshipping website.
Most likely, you want your website to start getting orders. If so, outsourcing is necessary. Hire a professional freelance writer to produce compelling content for your campaign.
Without quality content, your website can't succeed, no matter the value your products deliver. Google loves quality and fresh content, you need to create it yourself or outsource to professional writers.
4.      Find a credible dropshipper
A dropshipper is the company that handles the inventory, the shipping and other aspects of the business. You're just an agent whose duty is to refer potential buyers. It's important that you find a credible dropshipper. Your reputation is at stake on the internet.
It's better to promote credible products and earn few hundred dollars, than making millions from products that can't solve problems.
If you make a lot of money today and dent your image, it can be dangerous to your future success. There are credible dropshippers out there – take your time to find a good one and when you do, throw yourself into it and make some cool cash.
5.      Guide potential customers
In "typical" affiliate marketing, an affiliate marketer is never the seller. The salespage is where selling takes place. That's why good copy is fundamental to your success when dealing with affiliate offers. So, how does this affect dropshipping?
Well, it does in a very special way. As a dropshipping agent, you're not to sell anything. Or let me me paraphrase, don't be too engrossed in the selling. In fact, prospects should see and know you as someone or company that truly cares about them.
Yes, you can highlight the prices of goods on your website, but don't cajole or trick people to buy. Guide potential customers with honest reviews, product highlights, case studies and short reports.
This way, people who want to buy out of personal conviction can make decisions. Guess what? This form of marketing style always yields the best returns on investment.
6.      Enhance your customer service
Even though you're not the dropshipper, you still must enhance your customer service? Little things go a long way to satisfy your target audience. Answer questions and if possible, write an epic article to address the question at length.
When someone sends a query or makes a suggestion, don't throw it to the waste bin – help people by listening and answering calls, responding to emails and replying comments.
It's going to help you make more money online as a dropshipping agent. Yes, leave the technical aspect to the manufacturer – but create the blissful environment for good business.
7.      Don't try to reinvent the wheel
When I started my dropshipping business, I thought I could reinvent the wheel. That was the biggest mistake I made. How can you fall prey to this mistake?
Let's assume you know the products that are selling hot this season. Halloween costumes are hot at Halloween seasons. Gift items and hampers are hot during festive seasons.
Common sense tells me to promote such products because the chances of making more money are high. But instead, I decided to push new product to potential buyers. Do you think I've made the right decision?
Of course not! So, when you're into a dropshipping business and want to make a living from it, make sure you don't reinvent the wheel. Promote hot products that are evergreen, helpful and valuable.
8.      Guest post to build quality links
Guest posting is the new wave online. No matter what you're selling online, you need to reach target audience, build quality links and gain traction as an expert.
Which is what guest blogging can do for you. I've written more than 500 quality guest posts so far, for myself and clients and I can boldly say that it's the best marketing system for niche marketers, bloggers and dropshipping agents. So, get started with guest blogging.
Contact A-list bloggers and pitch enchanting guest post idea to them. Be confident in yourself and your dropshipping website would grow beyond your wildest dreams.
9.      Update your dropshipping site regularly
You should have a blog hosted on your domain name.
Oftentimes, a dropshipping website consists of a static homepage. This is where the products are displayed using colorful graphics and layouts. Also, a blog would be hosted in a directory or sub-domain.
If that's the case with yours, you need to always update the blog. Add new content that answers your prospects' questions.
Use Google keywords tool for research the top terms you want to rank for. So, if you want to rank your website for Ford Mustang parts, write cornerstone articles and get it featured on your blog.
10.  Always communicate with your dropshipper
Communication is the benchmark of every success in life. As an agent who wants to build a successful, long term and hands-free dropshipping business, you must communicate regularly with your dropshipper (manufacturer).
You've an eye in the market already. Study the market to know what potential customers are looking for. Do you want to create more websites for another set of products? Communicate accordingly and you'd be on the right path to success.
What do you say?
Do you think dropshipping is a great business to start? Share your comment and TAKE ACTION today. See you ahead!
Photo Credit: China-dropship