The last two years have seen an unprecedented rise in the number of blogs as more and more people are inspired by the success stories of top bloggers and want to try their hands at making money online. However only a handful of them succeed in making a decent income and the others are just left behind in the race to come out on top.
In this post we will discuss the reasons for the failure of a majority of the bloggers and hopefully you will be able to learn some lessons from them as well.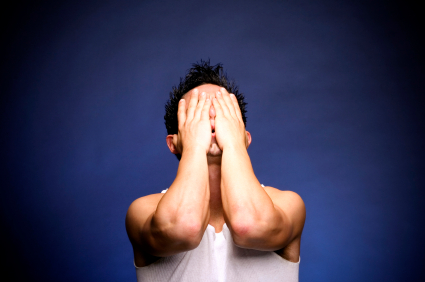 1. Lack of Effort
Although everyone who dreams of making it big online starts out with a big, the initial enthusiasm soon gives way to laziness and only after a couple of months more than half of them find it difficult to motivate themselves to work hard on their dream. This generally happens because nobody expects results when starting out, however once they put in some effort in their blogs in the initial months, they expect to see overnight results. And when the results don't appear as they had expected, they lose their motivation to continue working further and wither away as a result.
Don't Miss : 7 Steps To Make $500+ Monthly From Content Marketing
They don't realize that blogging is fruitful only in the long-term and that the first six months almost no results should be expected. If you read the success stories of some of the top bloggers in the world, you would realize that they too struggled in their initial days but it was their continued hard work that made them successful.
2. Lack of Promotion
Just like in the real world, if you do not advertise or promote your business, you will most likely fail to capture the attention of your customers, in the same way if bloggers do not push hard to let the world know about their blogs, they will be lost in this ever-expanding blogosphere.
A large majority of the bloggers make the mistake of just writing content, without focusing on other equally important aspects of their blog. This includes building backlinks, working on SEO and networking with other bloggers. Since their blogs are not optimized for SEO and lack the credibility in search engines, they receive little or no traffic at all, which ultimately makes them feel blogging is not their cup of tea and they quit in no time.
3. Lack of Patience
According to me this is one of the most important factors on which a bloggers' success or failure depends. There are many bloggers who did not get their desired results even after working hard for months, yet they kept on believing in themselves and ultimately success came their way.
These are the so-called probloggers that you keep hearing about ever so often now a days. On the other hand, there are umpteenth number of bloggers who worked their heart out when they started but eventually failed as they didn't have enough patience to wait for the results. What a wasted opportunity; they didn't realize that they could have featured in one of the success stories themselves!