Everyone knows that using Facebook and Twitter on your smartphone is smart…but don't neglect two other social networking/social bookmarking sites that can help you tremendously if you own a business. These are Reddit and LinkedIn. Let's start by reviewing what these sites are and then consider the mobile advantages that lie ahead of you.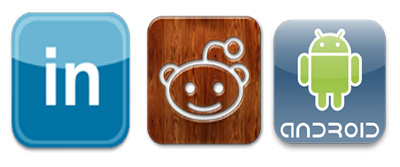 Learning the Reddit System
Reddit is considered a social news website where users submit content via link. Users then vote the submission up or down, creating many viral hits. Reddit has a front page that features new, popular submissions, as well as friends, commenting from users. (Even the comments can be voted up or down!) Of course, it's not merely an issue of thumbs up or thumbs down…it's that readers are voting relevancy to the topic (the area in which the material is posted). Reddit has a lot of marketing use as a news aggregator and social bookmarking powerhouse tool. There are a large variety of features, from humor to pictures to videos and blogging. There is a whopping 67,000 "subreddits" to go through.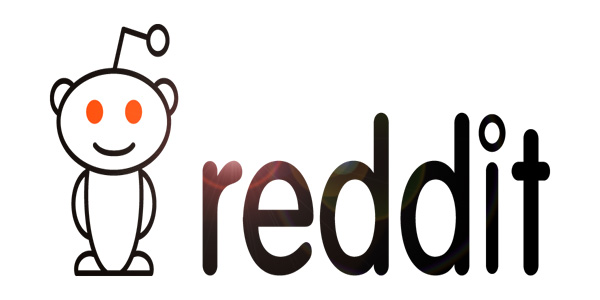 Another nice feature of Reddit is Reddit Meetups, which allow users to hang out and socialize at various spots around the region. There is also a Q&A section called AMA, in which celebrities occasionally drop by. Users can ask any questions and get answers from various users.
The Value of LinkedIn
More than any other social networking or bookmarking sites, LinkedIn is regarded as a professional site, one that involves connecting with job opportunities, networking acquaintances and potential clients. With 19 million users, it is also one of the most popular social networking sites. Of course, the professional features of LI is one of the reasons why it has found a niche and reached mainstream popularity.

Users can upload resumes, stay in touch, subtly promote their brand by answering questions, and posting business profiles. You can summarize professional accomplishments and perhaps even be found by colleagues, clients and partners. You can make inside connections that relate to job openings and promote your brand while engaging in networking and friendly catching up. Joining groups is a great way of making new connections (after you exhaust old friends and work acquaintances) Much like social bookmarking, reciprocity is the key here.
LinkedIn and Reddit for Android
LinkedIn is available on the Android OS 2.1 or greater, not to mention the Blackberry. Using this app, you can browse your contacts, find new connections, and accept or reject invitations. The search feature is also remarkably fast.
Reddit is one of the best sites in terms of mobile apps. It's not just an app, it has apps that can help you jump into social bookmarking and succeed. For instance, there's the Bacon Reader free app which lets users access subreddit grouping, filter keywords and domains and use an easy drop-down menu interface. Reddionic, on the other hand, lets you swipe through subreddits, or open reddit links in apps, or save comments. Reddit News is another popular app and this one lets users find the most popular postings, along with conveniences like scrollable subreddits. Last but not least, remember that even if you don't like the app or can't find one for your model, these sites can be accessed using a traditional navigator.
The best way to approach social bookmarking and mobile marketing is to organize your campaign and choose only the most relevant sites to your agenda. There's no use in trying every avenue out there if you can't figure out how to use it. Fortunately, with sites like Reddit and LinkedIn, not to mention other popular bookmarking sites, you can utilize special features like group texters, radar-based local matching, geo tagging, and media sharing.