The Marketing Conference organized by Facebook in September 2012, brought swinging changes to the social networking forum. Although the company is yet to make operational all the new changes, the consequence of incorporating them would depend on how users, brands and internet regulators construe them.
On account of it's never ending popularity and increased viewership vis-a-vis any other website; the company has developed newer techniques to enhance the commercial incentive of advertising on Facebook. The above endeavor shall also help Facebook earn the capital required to justify its post Initial public offer share pricing in the market. However, this article focuses on some of the pitfalls that Facebook might face, if the strategy to incorporate new advertising mechanism backfires.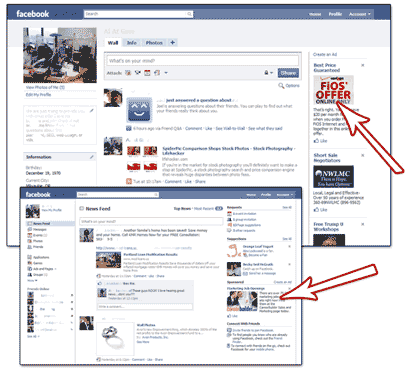 Distinguishing Advertizing from content
Advertisers on Facebook will now be allowed to turn their respective advertisements into content by passing them off as posts on the 'news-feed' section of the website. This move may prompt regulators like the U.S. Federal Trade Commission to take notice since passing off advertisements as user-related content may deceive consumers into believing that these advertisements are nothing but content generated by users and organizations alike. A similar problem was faced by search engines like Google in the initial stages of their operation when it allowed certain brands to showcase their advertisements into the results page or purchase such ads which could not be distinguished easily from actual results. Later, Google rectified the problem by marking every advertisement on its search page as a 'sponsored link', to distinguish them from search results.
Don't Miss : How to Attract More 'Likes' on Your Facebook Business Page
Users stop patronizing Facebook and leave it forever
Since Facebook is so intensely enmeshed in the psyche of people around the world, it is difficult to imagine a situation wherein people lose interest in the website and start leaving it in large numbers. Although the happening of the above situation is remote in the near future some think-tanks predict the happening of the above situation in reality. Newspapers like the prestigious New York Times have published articles contemplating a situation where Facebook ends up losing its brand loyalty and ends up becoming an online ghost-settlement inhabited by zombie users who seldom visit their individual pages and thronged by a pack of marketers picking on the corpses of defunct social circles, which they once aimed to exploit for financial gains.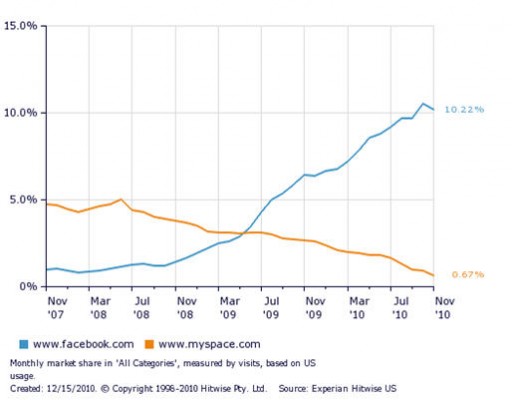 If not a mass exodus as discussed above, current users may protest against the increasing presence of online advertisers on their home pages. If this does happen, it would not be the first time a social network lost out on loyal user bases for aggressive marketing strategies. In the past, Social networking giants like MySpace have felt the scourge of aggressive marketing strategies on preventing loyal users from leaving the once-popular social networks. The situation can be more severe for Facebook since Google is already on the prowl to poach new and ex-Facebook users fed up of excessive advertizing, so that they can be induced to join the Search Engine giant's own social networking option Google+.
Brands may request new tools to remove disinterested fans
Many brands amassed friends with little or no knowledge or interest about the brand. These brands used to offer free Farmville stuff or entries on sweepstakes in return for new 'likes', which appeared to be a good way of increasing the brand's fan counts. But with the revised rules in place, Facebook has started valuing paid media over earned media, which means that brands having more fans will have to pay more to sustain themselves on Facebook. For Example, If a brand has a fan base of millions who cared more for the freebies mentioned above, then the brand owner is soon realize the expensive mistake that they ended up making while doling out freebies to disinterested fans.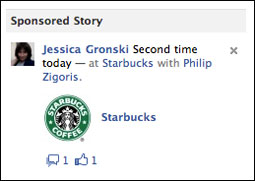 Don't Miss : How To Protect Your Facebook Account
The new social media app of Facebook called Reach Generator will serve only those brands that cough up a hefty subscription fee to use its services i.e. helping the brand connect to a fan in a meaningful way. The problem with such brands that have accumulated too many disinterested fans is that they would have to pay a hefty fee to serve those fans which is definitely not in the best interest of that brand. The problem gets aggravated more since unlike email accounts, Facebook doesn't enable brands to delete fans who have failed to open or click on their posts or other associated invitations. It may soon happen that brands that were engaged in a mad craze for fake 'likes' in the past, might now request Facebook to offer tools to reduce fan counts to increase the overall efficiency of their advertisements
Advertising brands may be reluctant in endorsing Facebook new marketing policy
Even though it is unlikely, but possibilities are there that advertisers are not yet ready to endorse fully Facebook new advertising policy. In the changed circumstances, brands would need to be on constant vigil to gauge the effectiveness of posting their content and wait for the most appropriate opportunity to create such ads from a post that is refreshingly engaging.
According to Wiener Bryan, CEO of marketing behemoth 360i, the advertizing industry is not geared up for the changed world order as dexterity in finding new opportunities for marketing in networking platforms like facebook was not the order of the day. But the new marketing rules would make advertizing an incredibly difficult operation for ad firms already coping within an already blurred and vague industry.
Conclusion
With the new marketing rules in place, many critics are challenging the rationale of renting an online marketing space on a social networking site, when marketers can host one independently. The above argument makes sense since Facebook never really offered brands the opportunity to build a true interactive community on its platform. Apart from that, the restriction put forth on individual fan posts by new timeline designs, will make it even more difficult for networking communities to forge an effective communicating platform for their end-users. The new marketing rules are sure to evince a strong market reaction, but it would be interesting to note the consequences that may befall Facebook for towing an altogether different line in online advertising.
Possible Negative Impacts of Facebook Advertising Changes –
Click To Tweet
About The Author: Alia is a journalist and blogger. She is a contributor to several sites such as Marnie Bennett.