If you wish to publicize your business online, one of the simplest ways to do so is by creating a blog. There are numerous platforms for free blogs on the internet and more are being created all the time. Besides the common ones like Blogger.com and WordPress.com, here is a list of other free blog platforms that you could choose from:
Blog.com
Bravenet.com
Klatcher.com
Livejournal.com
Multiply.com
Textpattern.com
Tumblr.com
Blogster.com
Flatpress.com
Lifetype.com
Moveabletype.com
Serendipity.com
Xanga.com
Through any of the above blog platforms, you can create and run a blog in a few minutes in its full prime.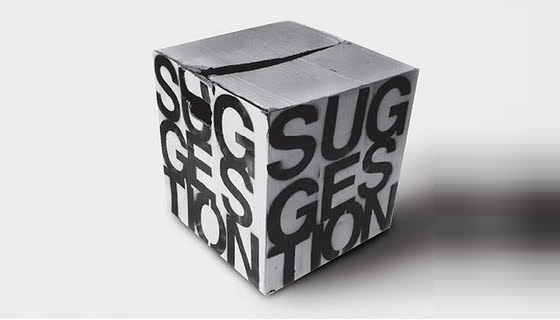 Once you have set up a blog, it might be slightly hard to find fresh content or to find sources to motivate you for fresh content. Blog viewers expect blogs to be updated timely and are thoroughly disappointed if a blog has not been updated for a long time. Having a constant blog without any updates shows your lack of enthusiasm in your business.
Don't Miss : Making The Right Decisions When It Comes To Blogging?
There are a number of things that you can take up to ensure constant flow of fresh ideas for your blog. The posts in a blog can vary in terms of length, format, design and can cover a varied range of topics. Here is a list of things you can do to keep getting ideas for your blog so that you can keep it constantly updated:
1. Evaluate products:
Look for particulars views about a product and convince your readers about those views. This will make sure that your readers will learn to trust your ideas and suggestions. The aim of blogging is to win the hearts of your readers and to build up on your products. Giving informative and straightforward reviews for products will help you in this process. Do not falter from negative comments as although these may reduce the product sales, they will help you in the long run.
Writing book reviews and product reviews is also another great way to earn money through your blog. Use an affiliate link that takes your readers to the product main page from your blog. If the product sells via this pathway, then you will earn a certain amount of commission too for yourself.
2. Book reviews:
There is nothing like book reviews to popularize your blog. It is advised that you read books associated to your niche or business and write reviews for them on your blog. You could also register on Amazon.com and post an affiliate link to the book being reviewed by you on your blog. It is best to not leave out any negative comments about a book as these will only help establish trust with your readers.
Don't Miss : 9 Common Mistakes We Make While Writing Affiliate Product Review
3. Webpage reviews:
You can review the websites of your competitors and business products online. This might divert a little more traffic to those sites but eventually more readers will be attracted to your blog, increasing your traffic. Your reputation for these matters will just get better. When you view your competitors' websites, you will get a better idea of hot favorite topics, ideas for improving your site and business tactics too.
4. Lists:
Lists are loved by blog readers. Make sure that you add lists as part of your posts. Good lists will be profitable for a long time as they will be convenient to readers and will be something to be talked about.
5. Instructions:
Educational posts are those that provide data on how things must be done or about tasks elated to a business. These serve the purpose of teaching readers about your products and their functions very well. You will spark the interest of readers by assuming that they have already used your products although many will be first time visitors only. This is providing the users with the experience of being your customers indirectly, beckoning them to join in if they haven't. Link various tutorial posts to each other and put in other posts too between tutorials.
6. Quick tips
As they are sweet and small, quick tips are one of the most read and valued forms of blog posts. You can alternate them with long posts to give your readers a break and more choice.  A quick tips post should be equal to or less than one hundred and fifty words in length. When you get bored of long posts, it is good to post short informative snippets or tips. If you are busy, then these quick tips can come in handy to keep your blog alive and your readers glued.
7. Interviews:
Interviews serve as a great source of inspiration to readers. Simply interview a well-known person in your niche and post the interview in your blog. A great interview will benefit your blog a lot by providing great content as well as showcasing you to be a specialist in your niche, This will increase overall traffic to your blog.
8. Guest blogging:
Guest blogging is giving your readers a chance to post on your blog. This will provide innovative content and also enthuse your readers about your blog.
Don't Miss : Guest Posting Bombshell: 3 Strategies To Write Exceptional Guest Posts
Don't Miss : How Guest Posts are Good for your Blog?
Author – Harry Sehgal writes for TechFume and also writes articles on Blogging, WordPress and SEO.