The internet has solved many problems. Thanks to it, we can have conferences on the web without any of us actually having to travel to far off places for meetings. There are several web conferencing tools available on the internet; however, not all of them are worth trying.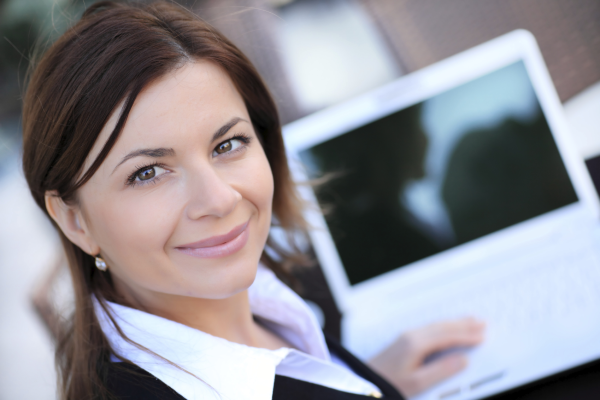 Given below is a list of ten great web conferencing tools for corporate businesses.
1. Adobe Connect
Priced at $55/month, Adobe Connect is one of the most amazing web conferring software available today. It is a customizable solution that has all the answers to your web conferencing problems. By using Adobe Connect, you can have 99 people on the same conference, all video chatting and sharing files. Additionally, it also has the ability to share desktops that make it even more useable. If you find it too expensive, you can avail a discount by signing up for the whole year.
2. Cisco WebEx
This software has been in the market for 15 years going strong among tough competition. Priced moderately at $49/month, it has an excellent interface that makes it very easy to use and understand. Its sophisticate design makes other such software look flabby in comparison.
The application has mobile support as well, allowing it to enjoy a great market share. If you want quality, that too in a cheap rate, Cisco WebEx is for you.
3.  Citrix GoToMeeting
The only aim of this tool is to allow users to easily use the software. It does not try to be innovative, but offers the most basic software in a way that makes it easy for everyone to understand. The application also has a toll-in call free number facility in addition to the VoIP facility.
Mainly for small corporations (made for 15 users), Citrix GoToMeeting is expected to be a market leader with new versions of the tool expected to come out soon.
4. Fuze Meeting Pro
Fuze Meeting Pro, priced at $69/month, is aimed towards big corporations with good internet connections (you can search for internet providers by zip code here). It is a new tool that has everything to be the number one tool. With its sophisticated design and amazing features, it has already become quite famous. It integrates Skype and even works on mobile devices. With high quality video, DFuze Meeting Pro is the complete package!
5. Skype
Who isn't aware of Skype? It is one of the few good software that allow free video conferencing. With a Skype account, you can even enjoy sharing files and screen sharing. It is available for every operating system, and even works seamlessly on mobile devices. The fact that it is free makes it extremely desirable.
6. OoVoo Pro
Priced at $29/month, ooVoo Pro is targeted at small businesses. The tool has both video and audio conferencing joining up to 12 people at the same time. Its high quality video is its biggest strength, in addition to the fact that it allows easy file sharing and works on mobile devices too.
7. iMeet
iMeet introduces a new concept in web conferencing. It is one of those tools that are customizable for everyone. Small businesses can rent a URL to host calls (Audio and video) with up to fifteen guests at a time. However, you will need very high quality internet for the software and video to work properly. You can search for internet providers by zip code here.
8. MeetingBurner
If you do not need countless bells and whistles, MeetingBurner is the answer for you. This is for all those urgent calls when you don't want a complex tool. The application allows a maximum of fifteen participants and also has the useful screen sharing and phone-in features.
The software also has a premium version with more tools and flexibility. Its biggest strength lies in the fact that it is quick and ready-to-go within a few minutes.
9. OmniJoin
The software only works on a PC (with XP or later); however, it still deserves a mention for being useful. OmniJoin is a highly customizable tool that is launched from the company's page. The software has good audio and video; however, its sharing options take the cake. You can quickly and easily share big files, saving a lot of time.
10.VSee
VSee is a free web conferencing tool that allows video conferencing and file sharing. Additionally, you can remotely edit and annotate your documents while talking to multiple people. The fact that it is free should be enough for you to try your hands at it.
Search the internet to get these files. If you are starting for the first time, we prefer you use free software to understand how it really works before buying an expensive one.
Image Source : Infiniteconferencing