Tell the truth, how much did you earn last month as an affiliate?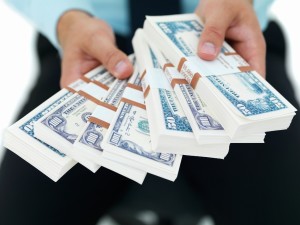 There is no shying away from the truth – most people who promote affiliate offers are broke.
It's funny because you'd read reviews and see fake screenshots that never existed.
Most if not all affiliate marketers have ego. They'd rather flaunt it than seek for help.
I don't know about you, but making money online has become a cliché.
You can't trust most of the income reports you see these days. Some are real, why others are not.
I'm writing from experience. The truth is, making a living online through affiliate marketing can be a lot confusing. Did you know why?
Affiliates have neglected the ethics of marketing. But that can change right now if you read through this post.
It's a short post, but would help you discover the #1 reason why 75% of affiliate marketers are broke. I'm not here to talk about driving thousands of visitors to a sales page.
It's more than that – and you don't even need 1000 visitors to succeed as an affiliate. That could help, but quality is much more important.
Without much ado, the ultimate reason why a lot of people don't earn decent income from their affiliate offers is because they're SELLING.
What's wrong with selling?
You may not agree with me – at least, you've read from several blogs that to earn income online, you must sell a product.
Yes, I agree to that. But if you're an affiliate marketer, your duty is not to sell. Maybe this is your first time of reading this, and I'm glad it'd change your life today. It was my saving grace.
Ask yourself this question, if you've been called to sell a product, what's the role of the salesletter? Each time you're desperate to sell your affiliate product, you'd miss out on the real cash. Potential buyers are very intelligent.
What they're after is the solution to their problem. They're willing to purchase whatever product you recommend, providing that it can help them.
Don't try to sell to them – there is a better way to introduce your offer and break out of affiliate marketing nightmare.
So, the mistake that's kept you bound is, "SELLING."
I need you to understand that the role of the salesletter and salespage is to sell the product. Your duty as an affiliate marketer is to "PRESELL."
Pre + Sell = affiliate success
The prefix "pre" means "before" in English language. And I need you to consider it carefully. Let's illustrate so that you can take action right away.
If you're promoting Hostgator web hosting package as an affiliate, for instance, how do you position yourself as an expert?
It's simple, which is why affiliate agents ignore it. Too often, marketers think that for a system to work out well, it must be complicated.
It has to be technical and out-of-the-box. But that's not true. A super affiliate has a different mindset. They usually prepare potential buyers before leading them through to the salespage.
If you could get people interested in your offer, you can easily persuade them to buy when they hit the store. That's why you MUST pre-SELL your offers.
And one great way to do that is to create a separate landing page. Then get the facts about the product you're affiliated to, and write an exclusive review.
Promote offers, don't try to sell
On a final note, you'd be promoting the offer to the right people. Don't create the impression that you need their money. Of course you want them to buy, but not by trick or B.S.
Ideally, promote affiliate products you're using or have used. This way, you can vouch for them. If a particular offer isn't so good, don't hide it – say the truth by revealing the ugly aspect as well.
You'd observe an increase in sales. This has worked marvelously for me and I'm sure it'd produce better results for you – only if you take action today.
If you're looking for an affiliate program that pays well and converts greatly, T3leads payday affiliate program could be the right bet.
Take this home
If you can provide valuable information about the product you're promoting, prospects would be motivated to pay for it.
Write reviews, create short videos with screenshots highlighting the member area of the program, or giveaway few chapters of the e-book at no cost.
This way, you can captivate buyer's mind fast. T3leads, shareasale, paydotcom and others are credible third party networks with thousands of good offers.
You also need quality content to presell properly. See content marketing for step by step tutorial.
Did you find this post helpful? Leave a comment below – See you ahead!