The New Year has just begun and this time it should be more than just another change in the year number. Instead, why don't you make it the best year in blogging you have ever had?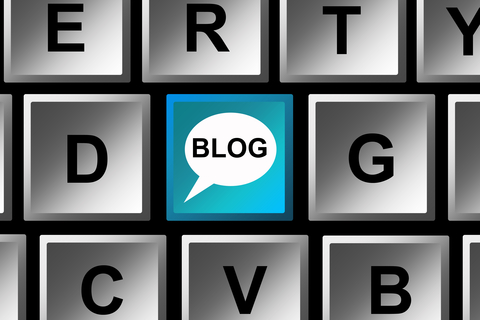 I have gathered 7 different ways you can move your blog to another level. Some of the tips require money, while others are free.
When you act on this advice, make sure to implement it one item at a time. That way you are making yourself comfortable with one particular step until you move on to another one.
1. Stop buying info products
Let me ask you this: How many times did you actually finish the e-book you purchased or got results that were similar to what the sales page promised you?
I don't know about you, but I was spending way too much money for products which were only gathering dust on my hard drive or which otherwise wouldn't deliver on their promises.
Instead, I hired a coach and I have been happy with the results. Ability to reach a successful person and getting personal advice from one is the best thing there is and this factor has improved my productivity considerably.
Besides, when I can validate my ideas and get instant feedback before implementing them, there is much smaller chance of getting off track and wasting my time on something which doesn't work.
Sure, coaching costs more money than the e-books, but then again, if it takes me faster to my goals, and I'm willing to do that.
2. Start a social media diet
I have to tell you that I have a love/hate relationship with social media. There are many platforms out there and spending your time on every possible one is not necessarily the best thing to do.
In fact, in 2012 I stopped using Facebook entirely for my blog (I have a personal profile though) and I switched most of my social media activity to Twitter and Triberr.
I spend only 15 minutes on a daily basis on social media and I'm quite happy with the approach. That way I'm not wasting too much time on it and I can focus on important work instead.
Do you think you could take a social media diet in 2013? Do you also think that the time you saved on social media could be invested, for instance, on writing guest posts?
Just give these thoughts a try and see how they work for you.
3. Pick your three
As a blogger; you know that there are a million different things you could do related to your blog. In fact, I was just like that person, "focusing" on those million things.
However, that strategy is most likely going to fail. Why don't you just pick three of the most important areas of your blog (outside of your regular blogging) and concentrate on those only?
In my situation, I have chosen guest posting, interviews and email list building to be the key areas for my blog.
With guest posting (like the one you are reading), I'm spreading the awareness of my name and my blog, with interviews I'm building relationships with other people in my industry and with email list building I'm focusing on the core part of my future online business.
I have to say that things are considerably simpler when I have only three areas to focus on. I also know that these areas make the most difference to my future business, so that's why I'm dedicating my time to those things.
4. Slow down your blogging pace
One of the most radical things I did last year was to slow down my blogging pace. Instead of publishing content two times per week, I started to publish content twice a month, on a bi-weekly basis.
This gave me more room to focus on other aspects of blogging like guest posting, research or building my email list.
This strategy is definitely worth trying. It made me more relaxed, as writing yet another blog post wasn't on my mind all of the time.
5. Write more at once
There is something else that I have been experimenting with and it's writing more than one blog post at once. This strategy goes hand-in-hand with the tip #4.
Every second month I write content for my blog for the next two months. For instance, just before the year turned to 2013, I wrote content for the entire months of January and February.
When I do this, my hands are free to do other blogging-related things instead. For instance, I have smaller and bigger projects that I haven't had a chance to take care of. Thanks to this strategy (and the one mentioned on tip #5); I have the time for those neglected projects as well.
It takes me approximately 8 days to write the content for the next two months. After the content is created, it's scheduled and WordPress takes care of the rest. The only exception is the podcast interviews, since I rarely have a chance to make them within one week.
However, when I know that 90% of my content is covered for the next 60 days, I'm peaceful and I can focus on other stuff instead.
6. Do something different
What if you did something different this year – something that your competitors weren't doing? Instead of just publishing text-based content, why don't you extend your efforts to other media like to audio or video?
For instance, I have been recording video tips for some time now and I have just started podcasting again. In January, I'm also having my first webinar ever!
Finally, be ready to stretch your comfort zone. Many people get nervous when they have to jump in front of the camera or listen to their own voice on MP3 file.
Just remember that those who are willing to do things differently and stretch their comfort zones, are most likely the ones who are going to succeed.
7. Outsource
If you are still doing all of the blogging stuff yourself, you need to change this. For instance, I have outsourced my blog's maintenance and I have also outsourced other aspects of blogging, like e-book cover design or proofreading.
When it comes to blog maintenance, I have been using a service called Efficise. With their help, I have been able to free up my time from management tasks to something more valuable.
If you decide to hire external help, be ready to write a lot of documentation up front. Only this way you can get the results you want.
When it comes to one-off outsourcing (or in some cases to continuous one), Fiverr has been my number one place to get certain work done. It has proved to be quite reliable considering that gigs costs five bucks most of the time.
No matter in which level of blogging you are, consider giving at least another of these services a try. They have done me wonders and I'm able to spend time on more important things – not the ones which are boring or the ones I'm not competent of doing at all.
Conclusion
It's time to take your blogging to another level and differentiate yourself from your competitors.
With these 7 ways you can do this and while some of these tips require money, there are also ones that you can implement for free.
Do you think this year could be your best year in blogging? It's going to be if you decide so!
Image Source : Dreamstime