Do you really want to drive organic traffic to your blog?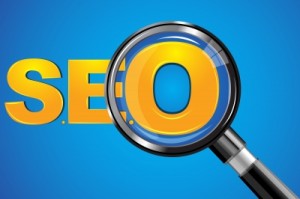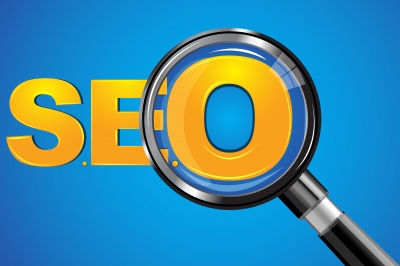 SEO is a process which helps you to increase the visibility of a webpage in search engines. Google is consistently changes the rules.
Website owners are scared to optimize their content, build links or even target a specific keyword, because they can't determine the fate of their rankings anymore.
To Google, quality content is the ultimate ranking factor. But this post is meant to unveil some truths about SEO.
I'm qualified to share my 5 lessons because my 2-year old niche blog is ranking so well in Google's first page right now. And earn at least $100 every month.
If you want to outsource, you could benefit from your business and reach the top of search engine result pages by hiring a reputable SEO company.
It can be difficult to push your rankings to the top, especially when you're targeting head keywords. On the other hand, it could be easier if you focus on long-tail key phrases.
That's the strategy I used and it's never failed. Yes, Google Panda pushed my page down from #2 to #7 in the homepage. But I'm glad to announce that my page has gone back to #2 again.
In line with that, here are 5 cool lessons I learned the hard way. I'm sure it'd cause a positive effect on your SEO career. Let's go:
1.       Have a content structure
Did you know that 75% of web pages that are ranking well in Google aren't well structured? That is why the Panda and Penguin affected a bunch of sites at the time it was released.
If you must improve your rankings easily and gradually, start by creating a content structure. What does that mean?
Don't just write blog post and pray it ranks higher than your competitors'. Look at your archive and see the popular posts.
Or better yet; check your Google Analytics data. If a particular article had more pageviews than others, ask yourself, "What factors contributed to it?"
When I discovered this secret, my niche blog started to perform well. My content has never appeared on the first page in the first 6 months, but when I started structuring them, suddenly, I saw my recent post ranking at #3 in Google's homepage. Google spider needs a direction on what type of content you write almost all the time.
If you're the type that writes everything related to blogging, you wouldn't enjoy so much organic traffic. Narrow your niche and stick to it. If your domain name is SEO, focus on that and explore other related topics.
2.       On-page optimize is the core
Content structuring is actually a step towards on-page SEO. It's so important that you link to your archive posts.
Don't let your previous blog posts and articles go stale. In order to win the SEO game, you must stay on top of the latest SEO trends and keep your site updated
In fact, when you write guest post on other blogs, link to your inner post pages – it can boost your rankings.
More so, you'd be strengthening the anchor links which are found in the posts you wrote. Link to your published guest posts as well. Most people don't do this to their published guest posts – they get published and that's it.
The truth is that when you get the on-age SEO right, the foundation of backlink building is already established.
On my niche blog that's now enjoying free organic traffic, I make sure that when I write fresh article, I link back to my initial posts. Google recommends you do this.
Your target audience also wants to explore your previous works. Let them know you've been around and would continue to solve their problems.
3.       Quality content is relative
When we hear of quality content, most bloggers and content writers don't understand it. But the truth of the matter is that quality content is relative. Did you know that the blog post you find helpful might not be valuable or interesting to me.
And quality content has got nothing to do with 200 or 2000 words article. Or a video you submitted to Youtube. The only way to define the 'quality state' of any content is when people read it, share it on social media and take the action to further grow your business.
If I'm able to convince someone to write a valuable comment on my recent post, subscribe to my email list and eventually purchase my product, it shows that my content is helpful. That's quality content in its basic form. And guess what?
Google is so concerned over what happens with your content. If people read and share it, Google spider would assume it is top notch. The bottom line is this: work on making your content readable.
4.       You don't need to compete!
There are BIG brands in every industry. If you're a blogger, then you don't have to compete against authority blogs.
In fact, competing would destroy your creativity and discourage you. Instead of competing, find the right angle to approach your target audience.
Maybe the top websites aren't addressing the basic problems of their ideal customers. That's an edge for your new blog. Also, long tail key phrases can really boost your rankings and send trickles of free targeted traffic your way.
You don't need to compete with anyone. Rather complement others and bring great value to your readers. If you can do that consistently, SEO would be fun and much more rewarding. This New Year, don't ever compete with other website owners – be yourself and do your own thing.
5.       Keyword research is a MUST!
Content writing concept hasn't changed, despite all that Google is doing. Keyword research is still relevant and I encourage you to take it seriously. Of course, I wouldn't advise you to stuff or pad your content with keywords.
On the contrary, when you research, you'd know the minds of your readers and what they need right now. For instance, the qualifiers in keywords usually send a message across to content writers.
For instance, if you go to Google keyword tool and search for 'acne treatment,' you'd generate a lot of key phrases like get rid of acne fast, cure acne overnight etc. The qualifiers are "fast and overnight."
It means that potential customers are desperate. If they're High School Students, then someone must have embarrassed them, or something in that line – they want immediate answers no matter the cost.
Keywords and key phrases can help you write better content even if you didn't include the exact terms. It can also help when you're doing SEO copywriting – writing to persuade organic visitors.
SEO takeaway
If you know the basic rules of search engine optimization, you can easily build profitable niches blogs and profit BIG. You may as well consider outsourcing your pay per click management to a reputable agency.
This way, you'd drive thousands of ready-to-buy traffic and make a living online.
Sure, it's not going to happen instantly, but with consistency and a positive outlook, your blog can grow to attract free targeted traffic. Drop me a comment if you like this post. You're awesome!