ASUS SDRW-08D3S-U is an external DVD writer compatible with the Smart TVs and pads allowing the users to enjoy their entertainment anywhere. The Zen inspired design sets it apart from the any other generic drives available in the market. This DVD writer showcases 20mm profile and weighs only 365g. The slim design and lightweight allows it to integrate with any home entertainment device as well as complement the portable device that requires extra mobility. The company mainly aimed this device towards the Ultra Book users who would want to possess something that hires great feature along with the awesome design language.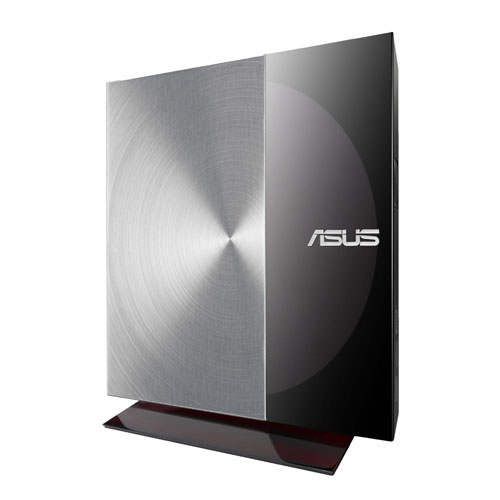 ASUS SDRW-08D3S-U Features
The DVD writer houses tons of exciting features, like Disk encryption, Power saver and three step disc burning. Disk encryption allows you to secure all your confidential data. It allows you to protect either entire disk or a part of it with a password. The disk encryption provides 128-bit encryption for protection. You can also hide names of files, protect data from copying and allow secured access to your contents.
Power saving with the new E-Green technology, it automatically closes all the drive application when it is not in use. This doesn't only conserve energy but also helps in reducing the CO2 emissions. The E-Green technology offers E-Green mode that activates whenever the device is left idle for over 2min. once it is activated it will close all drive applications.
Most exciting feature of the device is its three step disc burning. For burning disc you always need to move over several steps like selecting burning type, disc type, selecting data to be burned and selecting proper writing speed but with the ASUS burning is now quite easy and simple. ASUS drag and burn provides simple thumbnail layout for burning discs. All you need is to drop the files in the interface and then click on burn and you will have your new disc.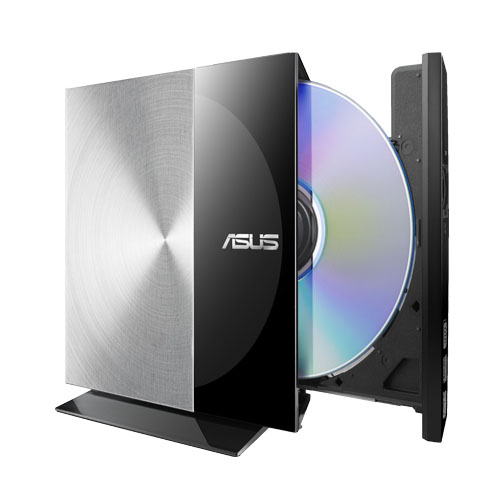 ASUS SDRW-08D3S-U Specification
The ASUS SDRW-08D3S-U external DVD writer supports for the writing speed of about 8x for DVD-R, DVD+R and DVD+RW, and about 6x for DVD-RW, DVD+R(DL) and DVD-R(DL). The writing speeds will be 24x for CD-R and CD-RW.
The device supports an access time of about 200 ms for DVD and 200ms for CD. The DVD writer supports for Windows 7, Windows Vista, Windows XP and Mac OS X 10.6. The DVD writer requires Intel Pentium 4 2.0 GHz or AMD Athlon 2100+ or higher processor. It requires about minimum of 512 MB RAM or Hard disc of 10 GB or higher.
The DVD writer is capable of operating with the disc size of 12cm and 8 cm. The device weighs about 335 g without stand and about 365 g with stand.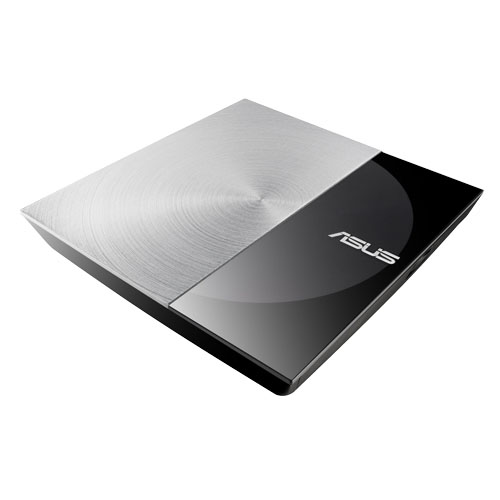 ASUS SDRW-08D3S-U Looks
ASUS SDRW-08D3S-U looks quite enchanting with the dual tone metallic finish and ASUS badging on the top. The DVD writer can be used vertically or horizontally depending upon the user. The slim and competent design gives it a unique look. The device will really complement any device it will be added with.
Awards and News
ASUS SDRW-08D3S-U has also been approved by the Ferra Labs, Russia. It states that this slim external drive is quite handy when you are traveling as its AV function allows it to connect to any PCs or smart TV sets.
Price
ASUS SDRW-08D3S-U External 8X DVD Writer USB2.0 Smoke Gray is currently priced at $44.07 on Amazon.com.
What you will get the box :
Optical Drive, Stand, USB Y Cable, Software, Installation Guide.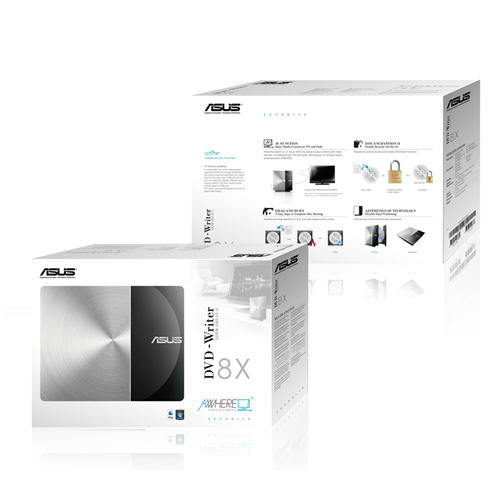 Pros and Cons
Compatible with the smart televisions and pads
Disc encryption II technology that allows you to create secure discs.
Drag and burn feature
Enhanced technology
Verdict
I am really happy with the overall features and uses of the DVD writer. The fast read and write speed allow to save some of my precious time. The incredible design and easy to use feature makes it even more desirable product. The dual positioning in both horizontal and vertical direction allows you to adjust the writer according to the available space.
I mostly use it with my notebook as it doesn't come with any CD or DVD slots. The elegant design complements my notebook and further enhances its practicality. The sexy metallic looks and ASUS badging makes it stand out of the others.