The most visited social media website, Facebook, has recently introduced a new chain of timeline applications to let its customers share all the hustle and bustle of their life with the world. The focus is now on the activities and interests of people and this is high time for small businesses to make their fan pages more attractive and personalized. However, if you are a logo designer in search of some good timeline applications to put some teeth in your fan page, beware, because there are hundreds of useless applications you'll came across. While searching for some creative art applications for my page, I realized most of them are for amateurs and found only a few useful timeline applications for professional designers. Finding them out ate up many important hours, so I thought it best to save other designers from this headache and share my list with them. Here are 7 Facebook timeline applications best fit for a professional logo designer's Facebook page.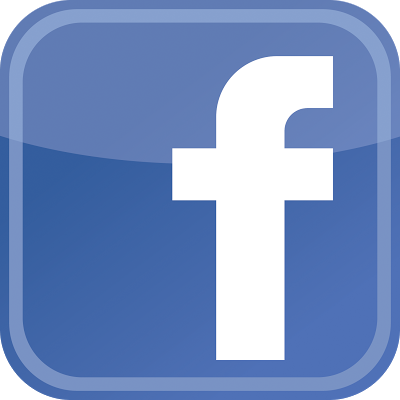 Pinterest – Market your designs
Yes! Pinterest, the best place to share your images and sketches, is finally on Facebook. Facebook has very recently added this new timeline application. So now whatever you share on Pinterest will be known to your fans on Facebook as well. Create your very own Pinboard to market your portfolio and link up pinners and Facebook fans together. With more than 10 million users, this application is the best place to market your logo designs and get more and more clients.
Kickstarter – Have your design project funded
If you are planning to start your freelance business, this is the best application on Facebook for all creative art professionals. Logo designers often fell short of money when they stop working for a design firm – the main hurdle that stops them from starting their own business. With this app, you can get funding for your creative projects and create new and interesting logos for your gallery without falling short of money. All you need is to launch your project with a deadline and, if people find it interesting, they'll pledge money to see it get completed. Also, they can spread the word to other people interested in similar projects and you'll be able to gain a name in the market.
Buffer – Share your knowledge and art
Social media websites are so many, and you are a busy person; you can't spend hours and hours on Facebook, Twitter, Linkedin and others. Buffer can solve your problem because, through it, you can share your own blogs and designs, as well as other articles and pieces of art, on multiple social websites with a single click. It's really a smart way of sharing that'll save your time and give your work more exposure.
Pixoto – Get some images for your logo
Logo designers are always in search of some inspiring images for their logos. Pixoto lets you go through some very best images shared by professional and amateur photographers and designers and vote the ones you like. Seeing these stunning and wonderful images will add a spark to your creativity. Also, you can share your own designs to win some good name through this application.
Graffiti – Have some fun with your skills
Images get more likes and comments than words, and who else can create catchy images but a logo designer? You know the art of grabbing people's attention through your logos. Test your skills and share some fun logos with others. Graffiti is a simple drawing tool on Facebook to create and share some graffiti art with your friends and fans.
Graffiti S.W.A.T – Win some awards
Have some more Graffiti fun. Share your graffiti art on this application and get nominated for Daily, Weekly and Monthly Awards. With some fun on the side, you'll be able to prove the magic of your hand to the public. And the best thing is there is no customer with rules and requirement. You can create whatever you want and experiment with any color combinations of your choice.
Art – Have your stress released
Are you fed up of bothersome clients making unreasonable requests all the time? Has focusing too much on branding and business put a halt to your creativity? Logo designing is a stressful job – you are not just creating a piece of art but a branding message. But, sometimes you have to say bye to the stress and let the creative juice flow. Add this timeline application can help you release your creative stress and have some time to make your mind ready for more business dealing.