Smartphones are the need of the hour for many. Though a few on the basic models, they are not in the trend anymore. Also, the Smartphones can be packed with the apps that make the life easier. There are apps for getting to know the caves in your area, distance measuring app, apps for learning to dance, apps for workouts and diets and you can find an app for any reason. There are also apps that are meant for Smartphones to know about the synonyms and meanings. The free dictionary apps for various OS are available and the best part is that you get these apps for free.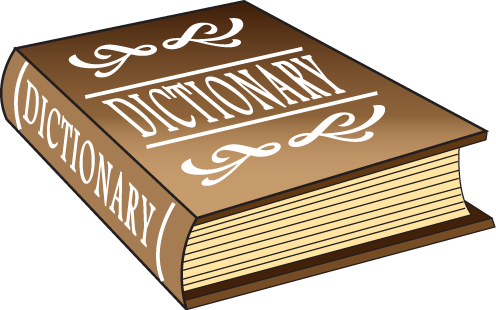 Free Dictionary for Nokia Devices
Nokia Dictionary – This free dictionary can be used for Nokia devices, and this is the perfect one for your Nokia Smartphones and mobile devices. The advantage of using this Dictionary app is that its usability, which is easy. Even when you type the words, instant searching makes it easy to start the search and get the right results. The app has both thesaurus and dictionary. The app can be supported with a touch screen, classic keyboard, and a Qwerty keyboard. Over 10,000 entries in English are offered, and these boots faster. This compressed free dictionary app is available in 5 font sizes. It also has a free ad supported version.
WordWeb – Free Dictionary for Windows
WordWeb – This free dictionary app assures to bring the synonyms and meanings of the words in almost all the programs. This app has both the thesaurus and dictionary and it works offline too. This app allows you to get references from Wikipedia. This high-performance software gets you definitions and related words and synonyms. This app also lets you know the right pronunciation by allowing accessing 5000 audio pronunciations and 65000 text pronunciations. Also available are 150000 root words, and 120000 synonym sets. You can also get full audio and dictionaries of Oxford and Chambers. This app works online and is available for free for Windows 7, XP, Vista and 8. No threats of virus and spyware.
Pocket Dictionary for Windows Mobile
Pocket Dictionary – This is a free dictionary for Windows Mobile. This runs on Windows Mobile 2003, Windows Mobile 5, Windows Mobile 6, and is also suitable for PDAs. .Net Compact Framework is required to be installed if you need older version mobiles to be compatible. This app contains more than 2.5 million words, and there are more than 20 dictionaries in this app. This is easy to use and instant searching is available. There are no additional requirements to be installed in this free of cost app.
Visual Thesaurus
Visual Thesaurus – There are more than 145000 entries in this free dictionary and they are linked visually by one or other means. If you want to increase the vocabulary and if you want to enhance the word power of your brain, you can do it on the go using this app, visual thesaurus. There are parts of speech, audio pronunciations, and you can also filter the words. Using the filters you can filter the words of content. There are buttons to make this easy and simple. You can also get the paid version which has to be paid $2.95 for a month or $19.95 for a year. You can check the compatibility and usability using the 14 days trial period.
English Offline Dictionary
English Dictionary – Offline – This free dictionary app is for BlackBerry and you can use the words for the crossword puzzle. There are more than 1.5 lakh words, all possible meaning of words, word of the day, sharing option, global menu, user-friendly, character wise sorted dictionary, advanced search, and Wikipedia search are the few features.
A free dictionary is a must for Smartphone users, and I hope you will enjoy using the above 5 free dictionaries.
---
Author's Bio – Zainil Dedhia, along with Atish Ranjan has launched several tech blogs, the 1st being Tech Tricks World. On this blog, he has recently written an article on free offline dictionaries.