The internet is a basically textual realm, with words sufficing to make most points, both technical and otherwise, but as every good blogger knows, adding a visual touch to your articles is crucial in making them attractive enough to hold the attention of fleeting visitors. Of course, the web is full of imagery, much of it free to use, that can help you to achieve this, but choosing the right images is what will set your blog apart from the competition.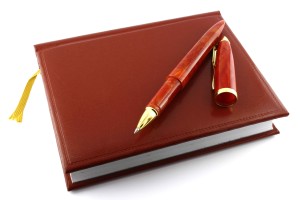 Make your published content stand out from the crowd by giving your readers something to look at; here are six blogger guidelines for illustrating your posts:
1. Respect Copyrights
The web made be chock full of images that are only a click away thanks to services like Google Image Search, but that doesn't mean that they're simply free for the taking! The vast majority of images found online are copyrighted by someone somewhere, and you'd do well to respect that fact by ensuring that you are only utilizing those that offer you the legal right to do so. Luckily, there are thousands of images available to be used for free, whether found on a free stock photo website or obtained via a license agreement.
Besides establishing yourself as a good netizen, avoiding using copyrighted images in your content will also allow you to bypass the risk of a cease and desist letter – or even a lawsuit.
2. Choose a Favorite Royalty-Free Stock Photo Provider
Speaking of free stock photo websites, you should consider picking a favorite or two and referring to them consistently when you need that perfect image to illustrate your latest blog post. Websites like the premium SmartPhotoStock.com are wonderful resources for your blogging needs, allowing you to choose from thousands of absolutely free stock photos that cover just about every topic that you can imagine.
By utilizing a good free source for stock photos, you can always rest well knowing that you've got all of the graphical ammunition that you'll ever need at your disposal – a comforting thought for any blogger, to be certain!
3. Be Sure Your Images Represent Your Topic Well
While it's easy to write a blog post about computers and then throw in any old picture of a computer in order to add flair, you'd do your readers a much better service by being selective enough to find a photo that truly represents your topic and its angle. For example, if you mention only one or two computer models in particular in the article that we're using as an example, be sure to use a photograph of one or both of them in particular, allowing your readers to visualize exactly what they're reading about, and setting yourself apart as a purveyor of information that is on-point, both textually and visually.
4. Be Creative, But Not Abstract
Being creative in matching up visual elements to your written content is key, and the images that you choose to illustrate your posts give you an excellent opportunity to show off the fact that you've got some creative chops even when words aren't in play. This show of creativity will help readers to better appreciate what you've got to offer
On the other hand, getting too creative can lead you to make an abstract choice in imagery, potentially confusing your readers if the link between the text and the image isn't as clear to them as it is to you. Instead of feeding your own inside line of thinking, be sure to choose your blog illustrations based on what you know your readers will appreciate and enjoy, allowing them to make connections on their own, but never making that task a difficult one for them.
5. Own Your Imagery
Thanks to tools such as the popular Skitch from the same team that brought us Evernote, it is easier than ever to customize images of all kinds in order to really make them your own, allowing you to have your blog post illustrations stand out even if the picture in question originated on a free stock photo website. Allowing you to mark up, add annotations, and perform a myriad of other customizations on an image, Skitch is only one example of the many programs that will allow you to put your own personal touch on any graphic that you're working with, including many professional image editing offerings, helping you to offer something fresh and new to your readers – even if it's really not all that fresh and new at all.
6. Give Credit Where Credit is Due
No matter where you get your images, consider linking back to the owner, even if they originated on a free stock photo website. Besides allowing you to expose your content to the owners of those websites, you'll also instantly make yourself a good member of the blogging community by giving credit where it is due, setting yourself up to receive the same treatment in the future. Everybody loves an honest blogger, after all!