Every blogger wants to have a lot of traffic on his/her blog. These days, as traffic from Google is lower and lower, traffic streams from other sources become more important, especially from social media networks.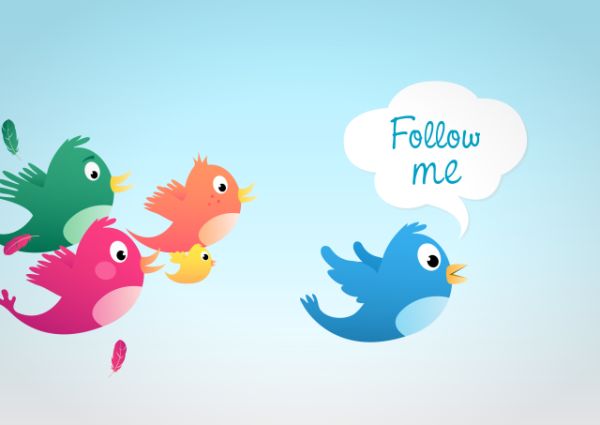 One of the most important social media service is Twitter. I assume, that you already have an account on Twitter. If not, please sign up and create your own account just after reading this article. So, now we can go through the tips:
10 Helpful Tips, How to Use Twitter Properly
1. Prepare Proper Description of You in Your Profile
Please prepare your description carefully. Write who you are, what are your interests. Your Twitter description is, except your photo, most important thing, if someone doesn't know you personally. It must be informative and encouraging. If you want, you can place a link in your description. For example, your description may look like below:
Beginner Blogger and SEO Freak.
I'm tweeting about blogging, social media SEO and traffic
I'll follow you back, if your tweets are interesting
2. Add Your Personal, Real Photo
White eggs don't look very well – they look spammy. I'm not following people, which don't have real photos. And I suppose, that most of Twitter users are making the same. And how about you?
Don't Miss : The Upsides and Downsides of the Twitter Habit
3. Tweet Regularly
If you are not tweeting regularly, you will lose your followers. Please try to tweet at least 3 times a day. If you know, when your followers are online, please try to tweet in their "active hours" – so they will see your tweets.
4.  Tweet about Interesting Things
Why your followers are following you? Because you are twitting about interesting things. Please don't tweet about your personal life and problems, about weather (unless you are weather specialist) or old, boring things. Your tweets must engage your readers and keep them by you. Sometimes you may ask questions to your followers – they like it 😉
5. Please, don't Spam
It's one of the most important points here. If your tweets (or direct messages to your followers) will looks like "pushy promotion", your followers will unfollow you. What's more, you may be even reported to Twitter administrators as a spammer.
6. Don't Overload Your Followers with Bunch of Tweets
Tweeting to less is bad for you. But, on the other hand, if you tweet to lot, you also may be unfollowed. Once I saw a man, who was tweeting every few seconds for three minutes! I don't follow him yet…
Don't Miss : Get Twitter Followers Easily
7. Retweet Interesting Tweets
If you find something interesting in others tweets, don't be afraid to retweet it. Your followers will get valuable content, and you will show potential followers, that it's worth to following you. And finally, sometimes you may be retweeted in exchange 🙂
8. Follow People, Which Are in Your Niche
If you want to be up to date, follow "big brands" in your niche. Except getting stream of news, you will see what's hot and interesting. What's more, a lot of "big brands" followers are looking for new possibility to follow. Maybe you will be the next?
9. Use #FollowFriday and Other "Events" on Twitter
Please try to build your relationship with other Twitter users. You may do it by participation in specific events and actions – for example in #followfriday
#FollowFriday is an event, recurrent each Friday, in which people suggest to others who should they follow.  If you want to participate, you must only send normal tweet with "#FollowFriday" caption.
Example of your tweet may looks like:
#FollowFriday – If you are blogger, I recommend you following bloggers: @problogger, @danielscocco, @JohnChow, @PatFlynn
10. Use Application (Paid or Unpaid) to Automate Your Twitter Efforts
Some people like automation, some don't.
You can automate process who to follow, or who to unfollow. You can also try to automate process of tweeting (be very careful with it). Automated tweets are less time consuming, but they are also less personal. You must compare pros and cons of automating tweeting.
Most famous Twitter tools are Tweet adder (paid tool) and ManageFlitter (free tool).
The last one Twitter "tool", which I use, is Tribber – great social tool for sharing your blog posts, getting more tweets and making relationships with other bloggers.
If you are just starting your "love affair" with Twitter, these tips may are a little bit unclear for you. In that case you may be interested in reading Tutorial for Beginners – How to Use Twitter.
And what about you – do you have any other helpful tips about using Twitter? What does work and what doesn't work for you?