There is a debatable topic in blogging sphere that is – Whether we should write for 'Search Engine Based Content or We should write content for Readers'.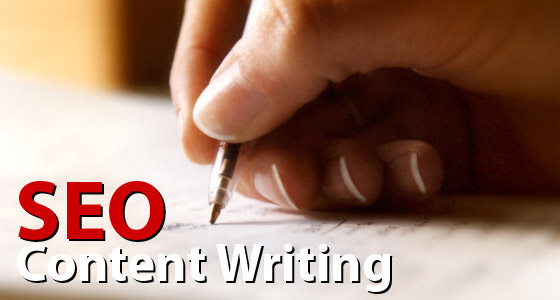 Impact if you write only for readers
If you write content only for your readers then you struggle to get traffic from search engine, organic traffic is important to get regular new visitors.
Don't Miss : 5 Writing Tips To Take Your Writing Skills To The Next Level
Impact if you write only for Search Engine
If you write content only for Search Engine then your reader will not like it because your keyword stuffing ruin the beauty of natural content.
So I decided to do some research on articles written various pro bloggers whose content is appreciated by thousands of users and Search Engines Rank them well also.
Here are four tips that can help you to create content that will be SEO friendly and user friendly both.
Don't Miss : How To Drive Traffic Without Google Organic Search Engine Traffic
Planning
Most of the blogger ignore content planning; they usually start writing as soon as an idea clicks in their mind. I am not saying that this is not a good approach but success rate increase if we go with proper planning.
Content planning involves following tasks
Keyword Research for your idea.
Gather necessary information for your article.
Know your readers mind set.
Try to know what is flowing on social networking sites.
This is a fact that people love to read and share a well written article; sharing of your article will help you to get better ranking in SERP.
Always play with your strength
If you don't know what's your strength in content writing then you will not be able to give your best shot.
You have to find out your strength in content writing and stick with it. Your content should be liked by beginners and experienced both. Until you find your strength you will not be able to make an impressive place in blogging world.
Your strength could be
Your Command over language
Your presentation Skill
Your Involvement with your Readers
Your Research about article
Your strength makes you unique among the crowd. Your reader like to see and read best of your strength.
Make your article Wikipedia
This is what most ProBlogger follows. Reader wants to read that article which is able to answer all their questions and queries itself.
Don't put so much information in single article because it may create confusion in readers mind.
If you are taking 2-3 days in writing an article then how can you expect that reader will put 30 minutes in reading your article and grasp all the information provided by you in single read?
I would suggest pick a topic and start from basic information then add information for intermediate readers and then add advance level information. You can convert your single article into multiple articles as series.
For example- Instead of creating a single article – "List of Top 100 bloggers" follow below trick
Create 2-3 articles and divide list of bloggers based on different Niche, earning, rankings or Geo-Location.
In this way you divide information into different logical entities and reader will get time to cover all the information provided by you.
Connect with Story
This is the area when you can connect with your readers mind and heart both. It has been suggested from pro bloggers, Internet marketer and business psychologists that always try to connect with your readers mind and emotions to convert them into sales and leads.
Starting your article with a story always creates a curiosity in readers mind and it connects your article with their need and emotions.
Story telling is a natural process and it adds a flavor of natural writing in your article as well. Search engine also like natural contents so it help you on SEO front as well.
My Two Cents
SEO friendly content is require to rank well in search engines that help you to get more and more organic traffic and User friendly content is require because it is real human who reads your article not the bot.
Image Credit :  Net Workers india.